Nishi-Awa, Mt. Tsurugi and The Yoshino River Tourism Zone
A thousand years, a hidden hamlet ~ Going deep into the valley. Going back in time ~
Did the towering mountains close shut in ancient times? Life here remains unchanged, as does the warmth of the inhabitants in the unspoiled town of Nishi-Awa.
As soon as you arrive you can sense that this is an unexplored area. It's almost as if the interior is hiding in among the impenetrable nature of the interlocking mountains. Dwellings are dotted here and there as if clinging to the mountainsides, agricultural land has been teased out of the steep slopes and lots of hamlets remain on the heights. Scenery like this is not seen in any other part of the country.
The front of dwellings were used like public roads. In such isolated areas limited resources were shared, and bonds between fellow residents were strong. The culture of helping and protecting each other is still very much alive. From the Heian period onwards the local inhabitants had a tendency to be sociable and offer a warm welcome to visitors, even without knowing them. This culture of taking in strangers and making them feel at home still remains today.
The unique cultural landscape of highland slope settlements, and the lives of the people there, was highlighted by Japanologist Alex Kerr who described it as a 'paradise-like different world' and this brought many Western visitors to the area from all parts of the globe.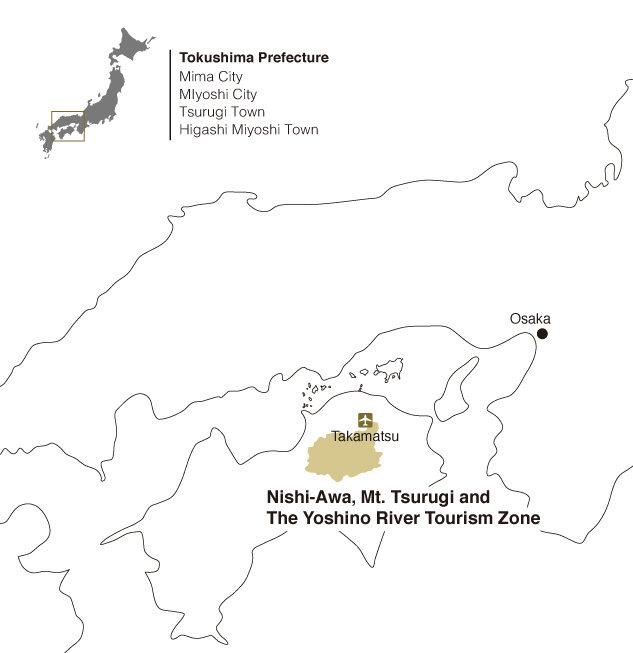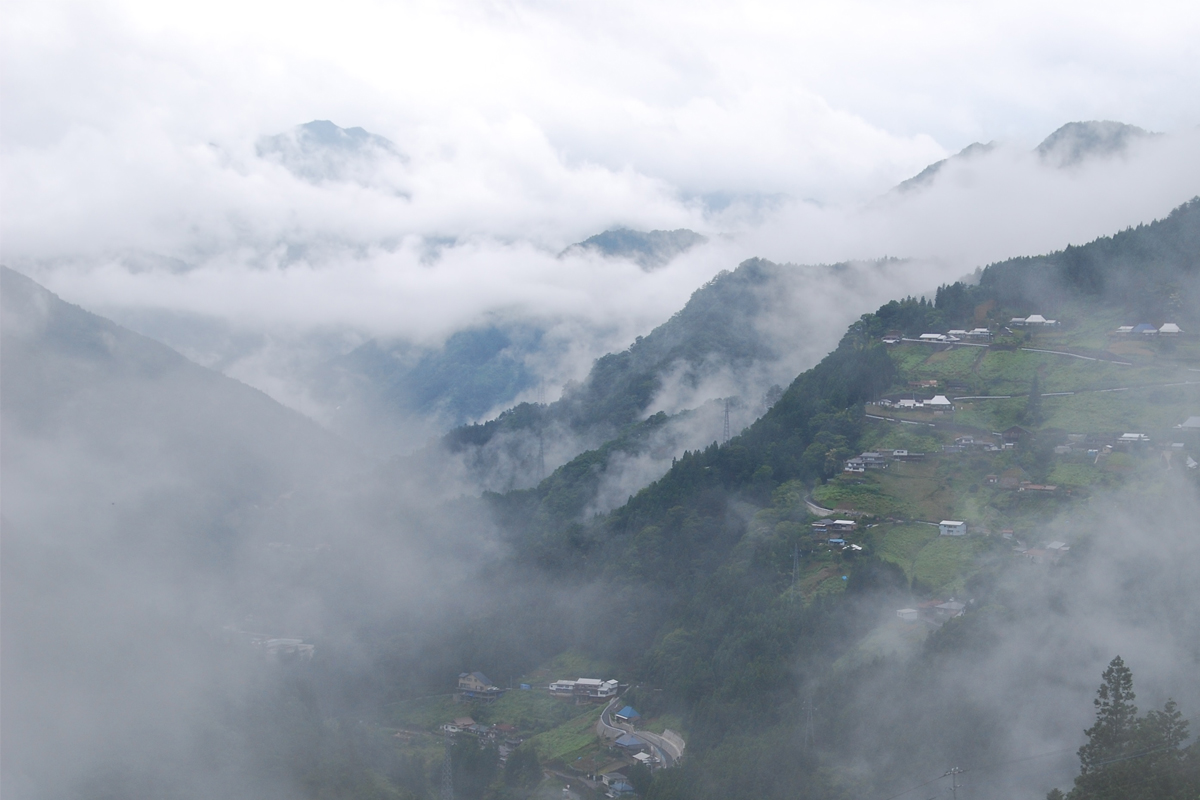 The Characteristics of this Area
■ Climate
From the Yoshino River to the Asan mountain range, it is the warm climate of the Seto Inland Sea. The mountainous area centered around Mount Tsurugi is classified as the plateau climate, so in summer it is comparatively cool and a pleasant climate.
■ Nature
Located in the north western part of Tokushima prefecture, more than 80% of the land is covered in forest, from the northern Asan mountain range to the Shikoku mountains in the south. In the central area is the Yoshino River, known as 'Shikoku Saburo' [Saburo is a common name for a third son as the Yoshino is one of the 3 great rivers of Japan] which flows from west to east. It is a region with a beautiful and majestic natural environment.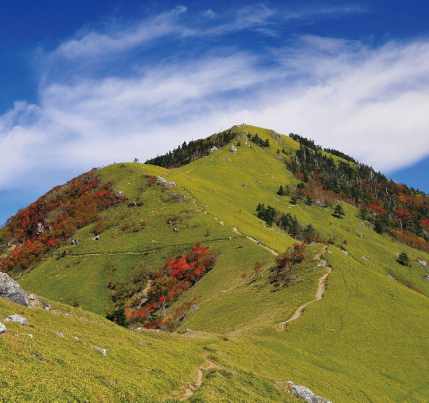 ■ Culture
In the Edo era water transportation especially in tobacco and indigo brought prosperity to the area thanks to the blessing of the Yoshino river, and a sign of this wealthy period remains today in the 'udatsu' merchant houses lining the streets of the old town. In the Mount Tsurugi range, up in the steep mountains, highland villages have been pioneered, and practicing the traditional farming methods remain as a way of life even today.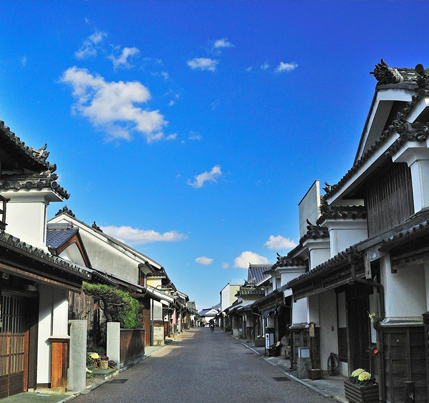 ■ Cuisine
In the Iya region where the steep slopes provide good drainage, potatoes and buckwheat are grown, and there are river fish taken from the Yoshino and Iya rivers. These and other ingredients are used in homestyle dishes (like buckwheat porridge, deko-mawashi skewers, and food grilled on a Hirara flat stone.)