Untouched Hokkaidō—Furano and Biei: A Land of Flower and Farms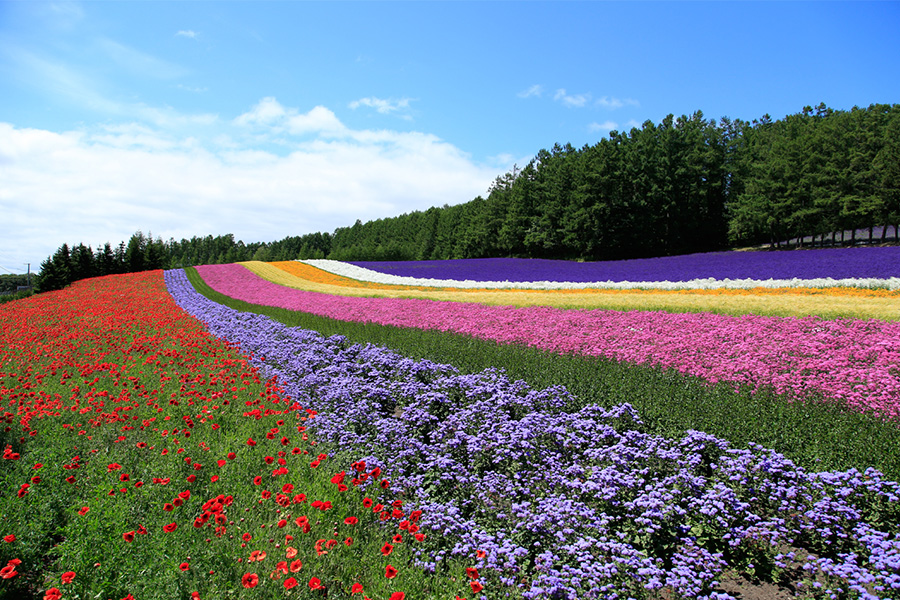 Now, Hokkaidō is well known as a major agricultural center in Japan. However, in the past it would be an understatement to say that farming the rugged land was difficult. The areas of Furano and Biei are a testament to the tenacity of those early famers and the vast fields of flowers planted here serve as a celebration of the successful taming of the land.
Itinerary
Meeting at Furano Station=Visit Tada Winery to sample local wines= Harvest Experience with a chance to chat with
local farmers= Accommodation: Tada Winery Hotel
(dinner: local pork BBQ overlooking the vineyard)
Tour the state-of-the-art winery located at Hotel Domaine Reason= Visit a diverse collection of local shops that boast
everything from shops and cafes to fields with grazing goats= Arrive at Furano Station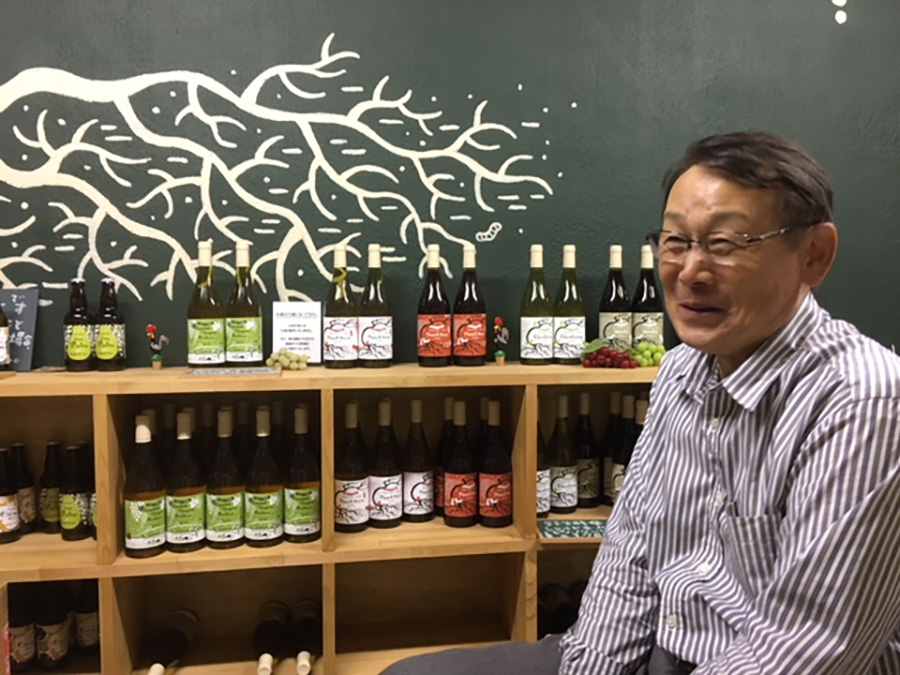 Tada Winery
This local winery offers their own varieties of Chardonnay, Pinot Noir and Merlot as well as a limited yearly blend series of wine. These expressive wines are all prepared utilizing local materials for a unique wine unlike anything else.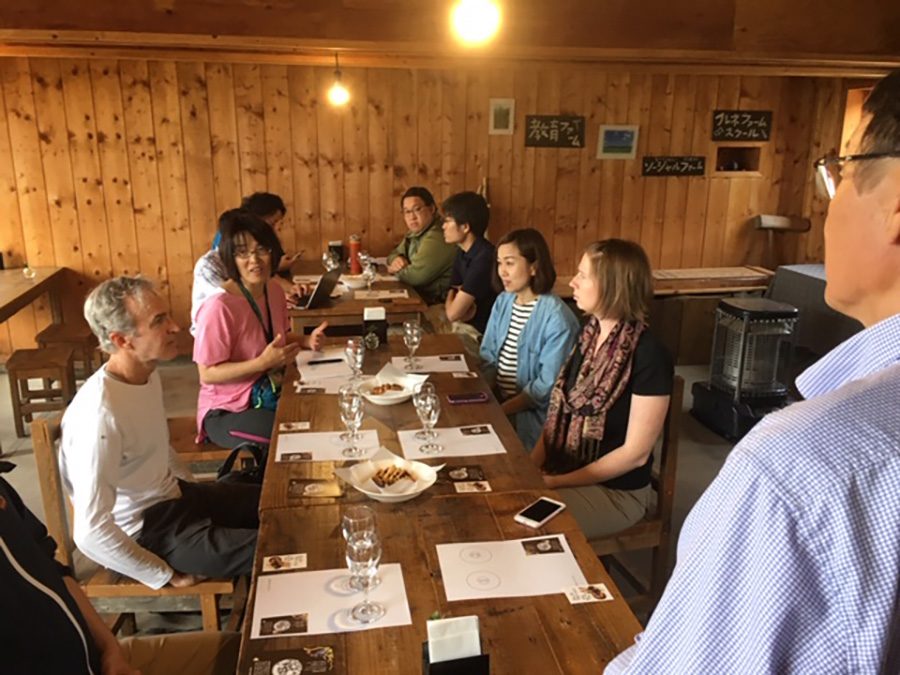 Local Wine Tasting
Enjoy sampling local wines in a café formed from a renovated barn. Enjoy the various flavors and aromas in this rustic setting that is set to overlook the winery vineyards.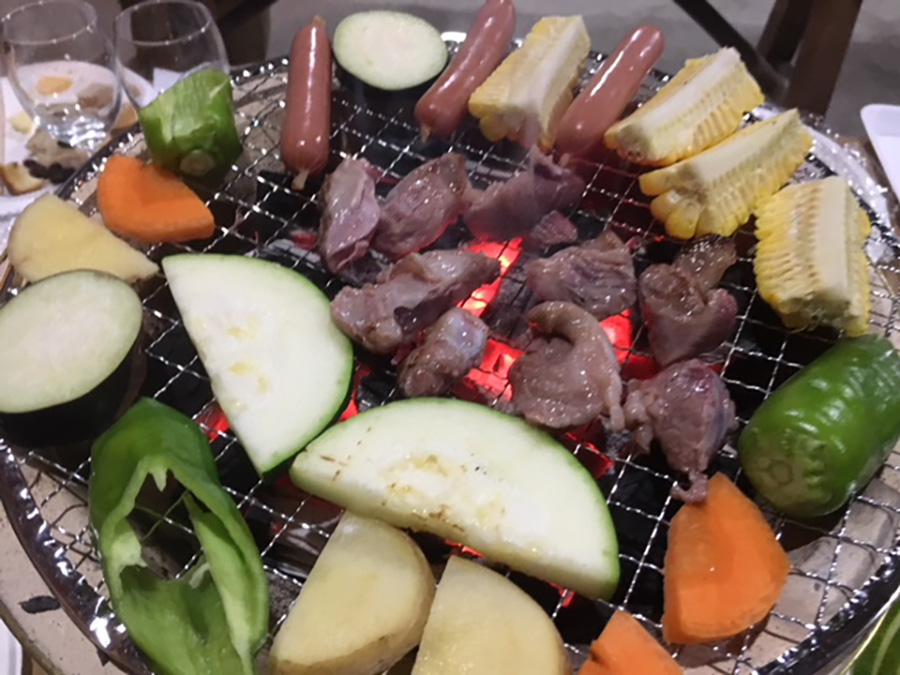 Dinner BBQ
Pork BBQ that takes incorporates freshly harvested local produce.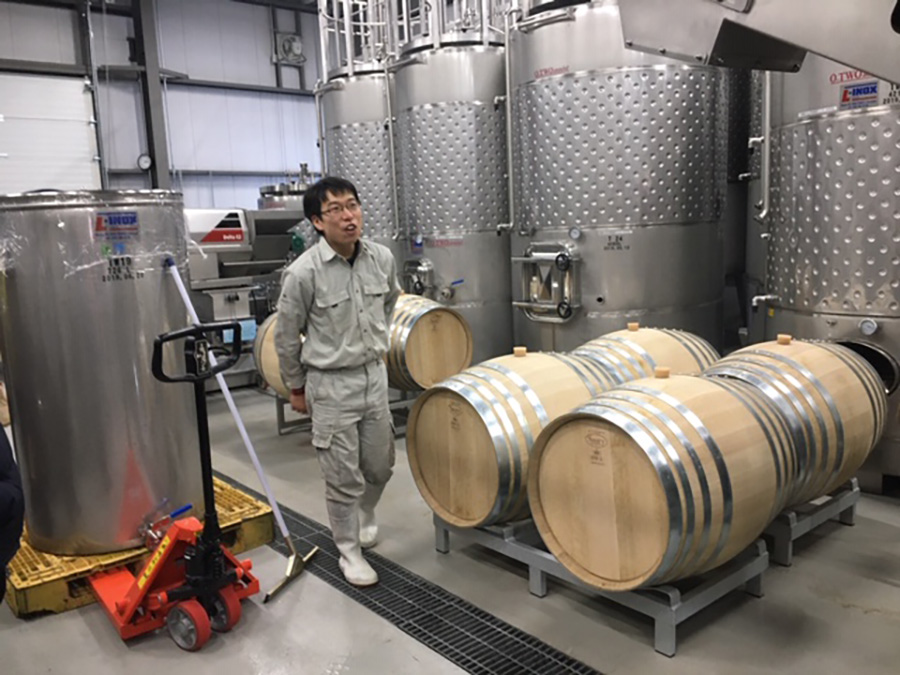 Hotel Domaine Reason
The wines from this state-of-the-art winery have secured Japan's coveted "Sakura Award," which is bestowed to wines possessing only the finest of tastes, bouquets, and mouthfeel.