Inspiration and Comfort TIMELESS YUKIGUNI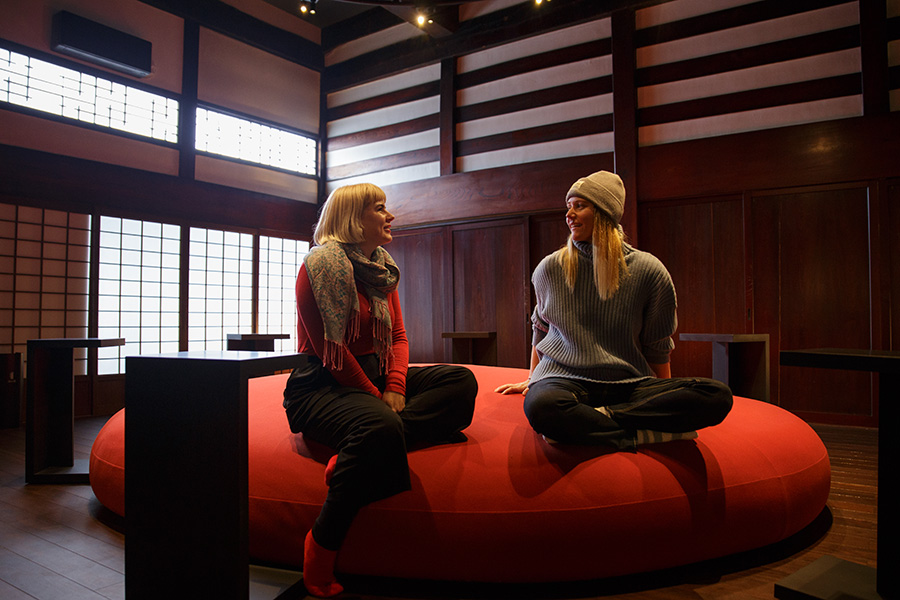 The ryokans selected to represent TIMELESS YUKIGUNI embody the very best of the Japanese hospitality tradition and the highest levels of comfort. Yet each one of them goes further than this, and all have incorporated influences from the history, culture, and way of life of the area. This inspiration is what makes each ryokan unique.
Every ryokan in Timeless Yukiguni is an expression of the region itself. Much like a fine wine that is affected by the climate, soil, and topography of the location of its vineyard, so these ryokans are a product of the environment of the Yukiguni area and all of its influences.
Learn the stories of the ryokan and the people behind them to gain a deeper appreciation of the inspiration that has brought them to where they are today.
We are also an Ecolodge.
Itinerary

Joetsu shinkansen→ Jomo-Kogen station or Echigo-Yuzawa station→ shuttle bus from TIMELESS YUKIGUNI
<Sample experiences>
Visit sake brewing process in the hotel. Online morning yoga. Deep meditation in a quiet environment.
Enjoy beautiful snow scenery while walking in snow with a guide.
Snowshoeing & Lunch (cheese fondue made from local ingredients)
Snow Country's Culture and Art Guide Tour (English)

Price: ¥15,000

 

Facts

Best Time of Year
All Year
Ideal No. of People
2~
Booking Deadline
At least 10 days before
Age Limit
ー
Mode of Transport
Designated Bus
Cancellation Charge
10 days before departure : 20%
4 days before departure : 30%
1 day before departure: 40%
Tour departure day: 50%
No Show : 100%