Gyoukoue, Tracing the Traditions of Japan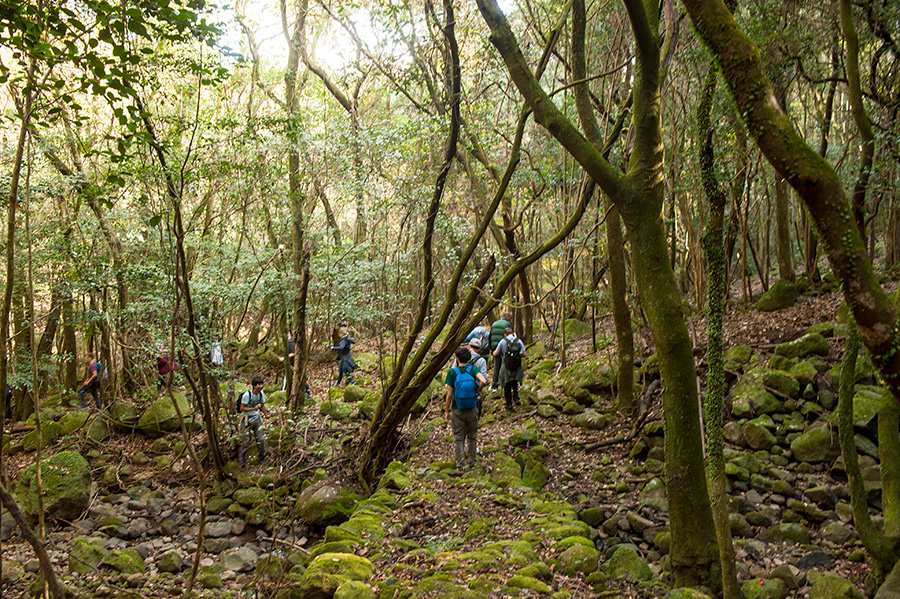 "Gyoukoue" is a sacred ceremony that was held until 400 years ago to replace the enshrined god at Usa Jingu shrine.
Priests carried an object of worship made at Komo shrine for 100km on a palanquin called "Mikoshi" while visiting other holy sites of the region.
We trace the route that inspired a thousand years of history.
Visit "Toyonokuni Millennium Heritage Tourism Zone" and discover the roots of Japan's culture that cannot be found in its cities.
Itinerary
The first half of the holy path of "GYOUKOUE".
The story starts from Nakatsu Komo Shrine. After visiting the key shrines, mini trekking the highlights of the Kunisaki Peninsula Minemichi Long Trail T-1 course, where you can see the rural scenery of Tashibu-no-Sho.
Stay at a farmer's house around Tashibu-no-Sho and experience interaction with locals and rural life.
8:30 Start at JR Beppu station = <transfer via pre-booked taxi> = Walking the holy path of GYOUKOUE = USA JINGU shrine(Visit / Lunch in between)= Experience The Kunisakihantou Minemichi Long Trail(Part of the T-1 course)= Farm stay experience
Farm Stay:A homestay type of accommodation offered on a family farm
The latter half of the holy path of "GYOUKOUE".
Walking along the former road of GYOUKOUE, the "Yubaru-kodou".
The final point of GYOUKOUE,Hachiman Nada-gu shrine is the goal where they dedicating the old deity of USA JINGU shrine.
Feel the hidden memories and see the original landscape of Japanese countryside.
8:00 Homemade breakfast , Onigiri bento making ==<transfer via pre-booked taxi >==Experience the former road of GYOUKOUE,from Yubaru-kodou to Hachiman Nada-gu shrine(Onigiri bento Lunch in between)== Hachiman Nada-gu shrine(Visit / observe statue of three gods)=<transfer via pre-booked taxi>= End at JR Beppu station 16:30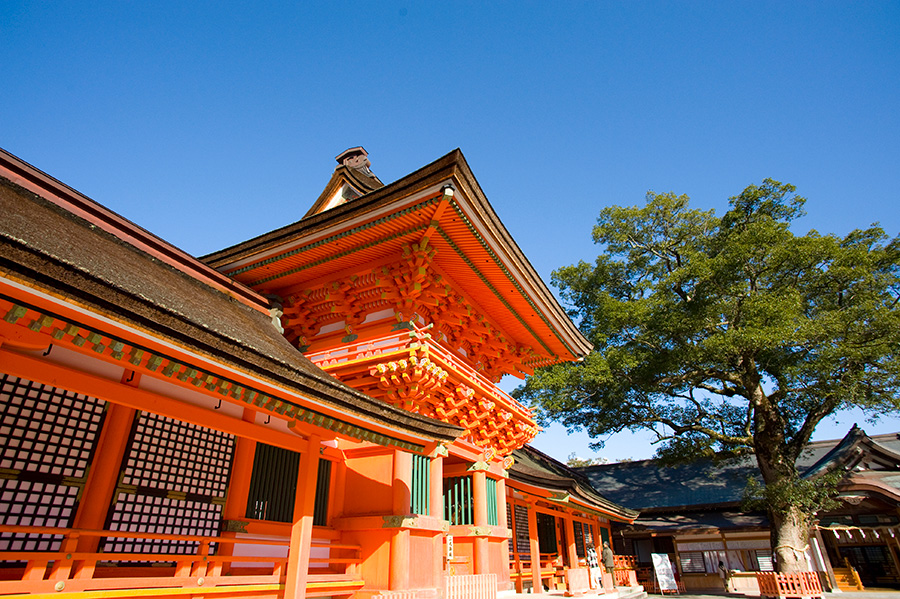 Main Shrine of Usa Jingu Shrine is designated as the National treasure and one of the most prestigious shrine in Japan.
The"Gyoukoue"is one of the biggest,visionary and special event at Usa Jingu Shrine.
Walking along the Kunisaki Hantou Minemichi Long Trail Course, you can see the original scenery of Japan.