Senpukuji Temple・Experience Zen meditationand hand-copying sutras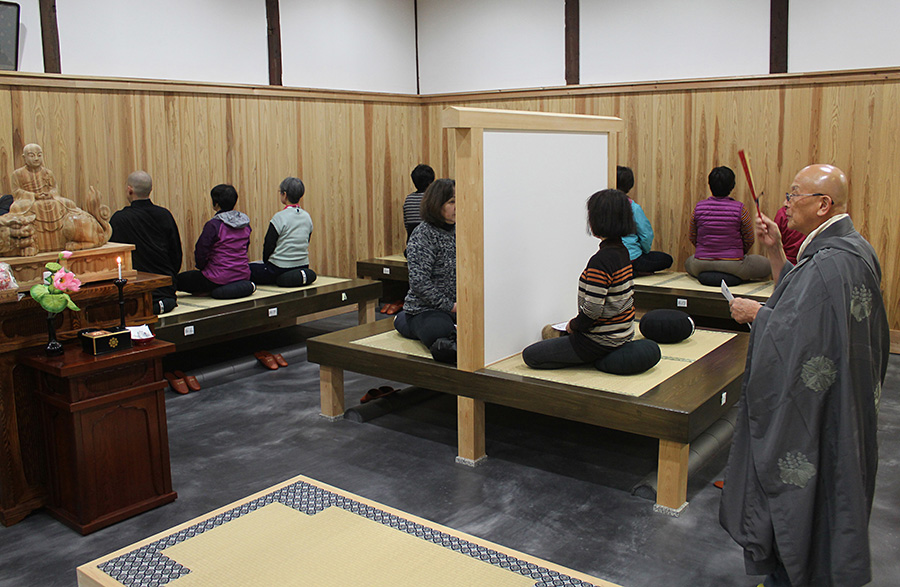 Senpukuji Temple is a Zen temple located in Kunisaki, where many adherents to the Tendai school of Buddhism are found and was founded by the Zen monk Mujaku Myoyu. It is the head temple in Kyushu of the Soto school of Zen Buddhism.
Here, you can experience zazen (seated Zen meditation) and copying of sutras in a Zen Buddhism temple. After experiencing Zen practice, please take the opportunity to talk to the chief priest over a cup of tea.
Itinerary

Senpukuji Assembly → Explanation → Zazen → Copying of sutras→ Buddhist sermon → Finish

Price:¥3,700

Facts

Best Time of Year
All year-round
Ideal No. of People
2~20
Booking Deadline
5 days before the day
Age Limit
ー
Mode of Transport
By taxi from Kunisaki Bus Terminal
Cancellation Charge
40% of the selling price is charged for the cancellation until the day before,
50% until the departure time, 100% for not showing up without contact