A week amongst the rugged beauty of central Hokkaido is not long enough for most, but it will give you the opportunity to sample the many blessings of the region. This Journey of Discovery combines the Mizu-no-Kamuy ~Kushiro Wetland, Akan, and Mashu~ Tourism Area along with the Furano・Biei Tourism Zone.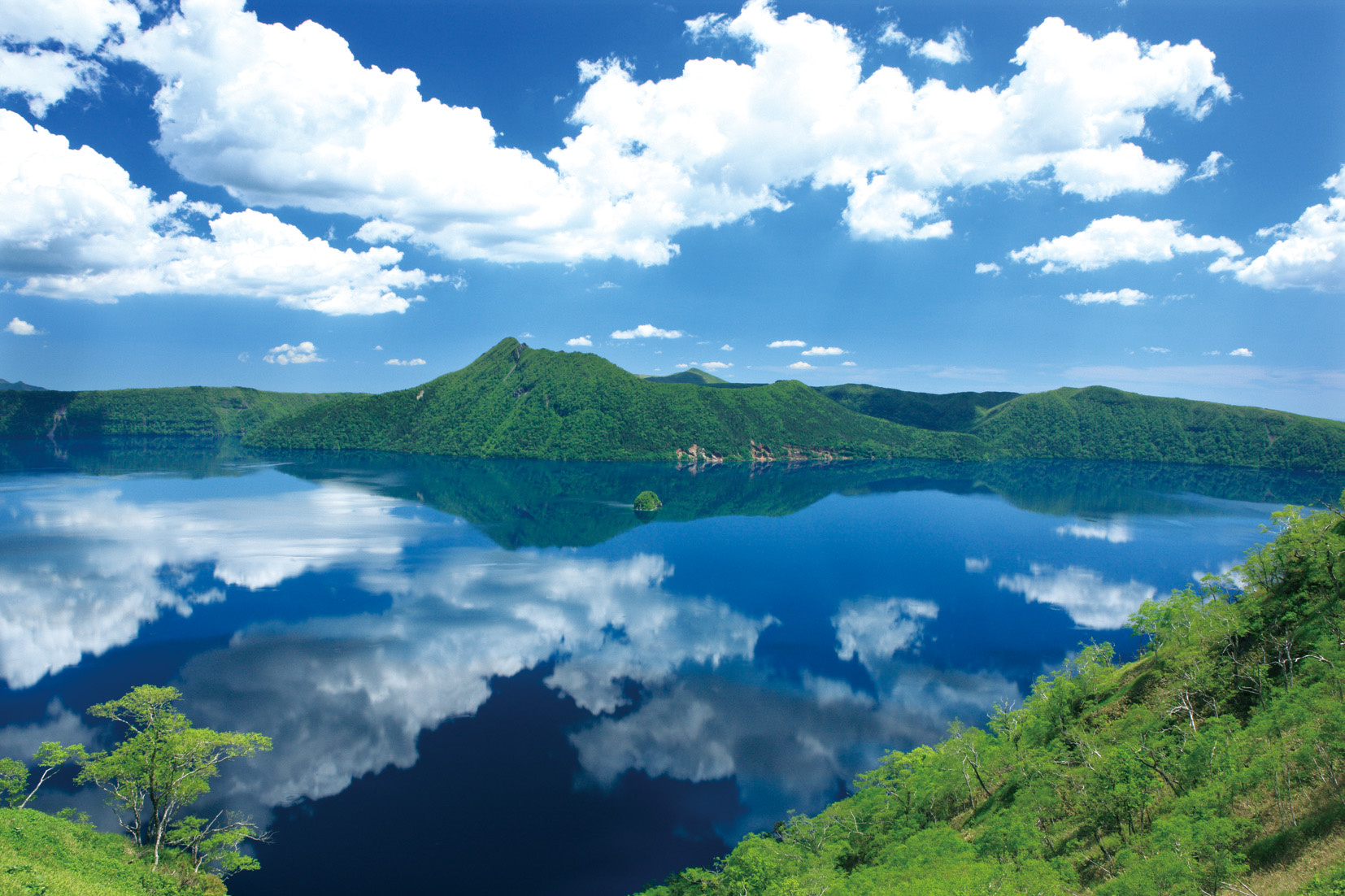 Your first stop after arriving in Hokkaido will be Furano. Flower farms with fields of colored blooms and wineries with grape vines stretching off into the distance will be the scenery that greets you. The food and drink that accompanies your visit will be mostly locally produced, adding to your connection with the land here.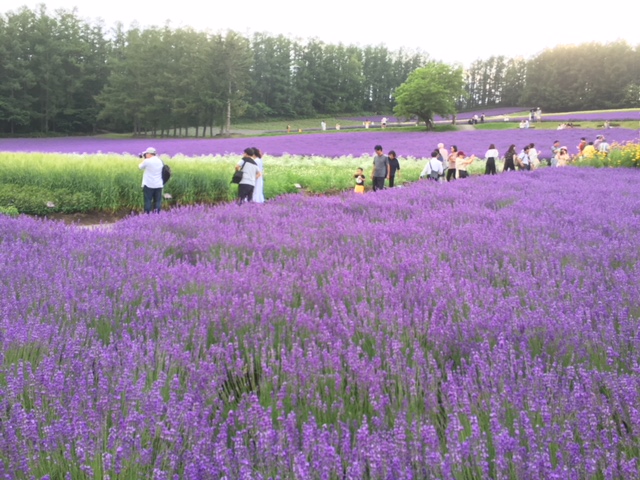 From Furano it is off to Biei to admire the stunning natural beauty of the Blue Pond. and then a night at the luxurious Hoshino Resort Tomamu. Do not overindulge in the delicious local wine as it is an early start the next day to witness the Sea of Clouds which is a beautiful natural phenomenon that occurs in the mountains here.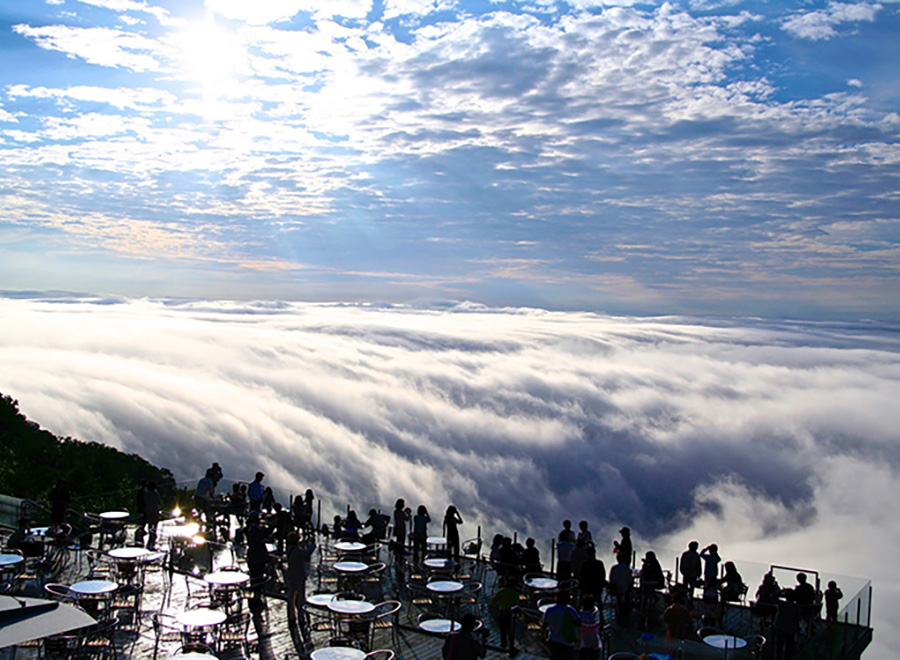 More nature awaits as you head east to the Mizu-no-Kamuy ~Kushiro Wetland, Akan, and Mashu~ Tourism Area. This area is especially well-known for its natural splendor and with wetlands and lakes aplenty, water plays a special part in the region, and this tour. With two national parks within its bounds there is no shortage of beautiful scenery to explore.
The first stop here is Kushiro. A guided walking tour of the Kushiro Marsh will build up an appetite for a delicious dinner of fresh seafood grilled over open flames.
The following day in Teshikaga delivers up plenty more chances to get close to the water with a gentle cruise on the headwaters of the Kushiro River, a picnic lunch in the wilderness, and a relaxing soak in Kawayu Onsen.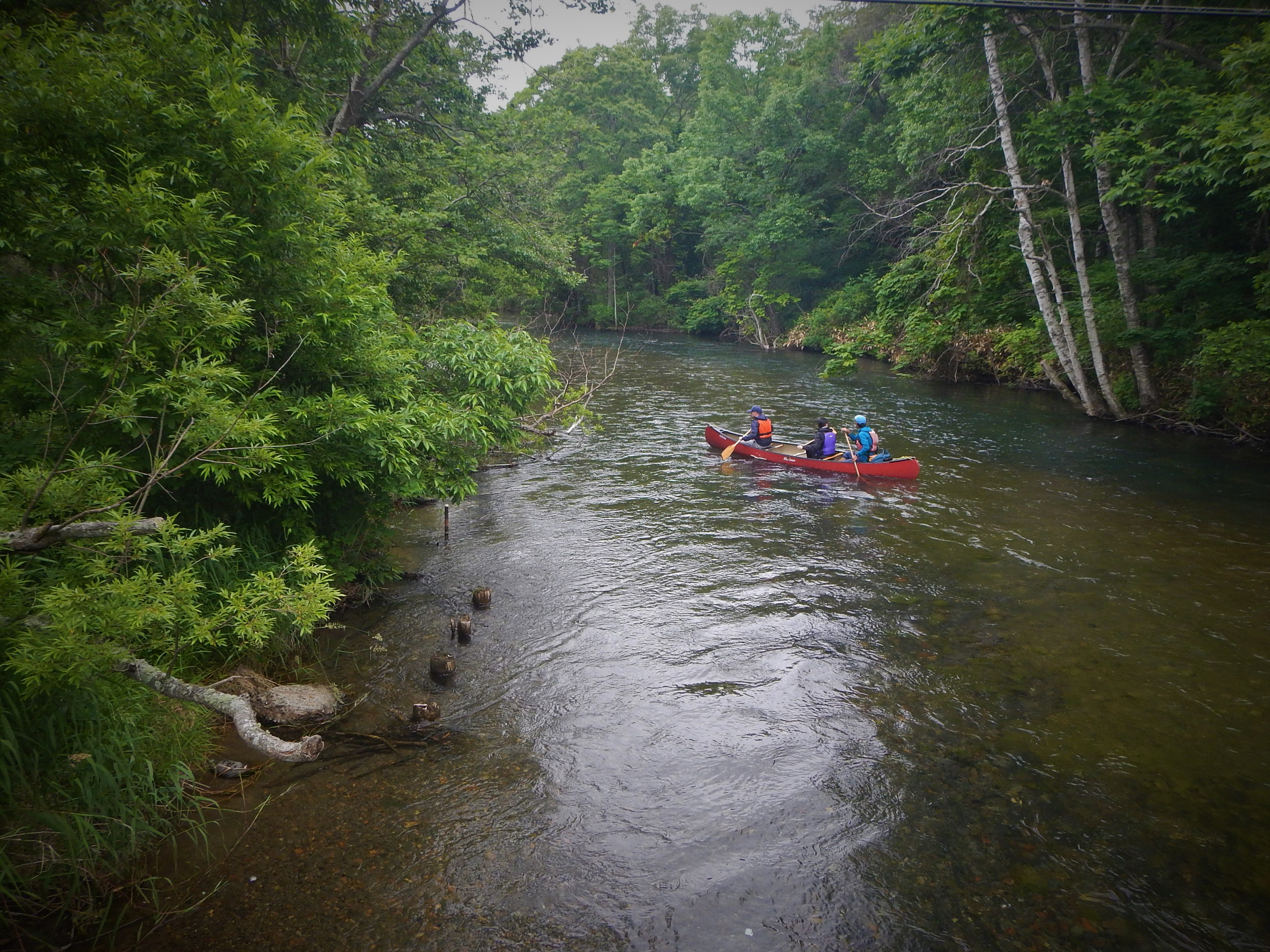 The Mizu no Kamuy water deity of the Ainu people will be watching over you as you head to Lake Mashu and Lake Akan. The Ainu have lived in harmony with the nature of this area, and you can learn all about their way of life and traditions on a guided tour through the forests on the shores of Lake Akan, as well as witness the traditional dances and woodcarving later in the day.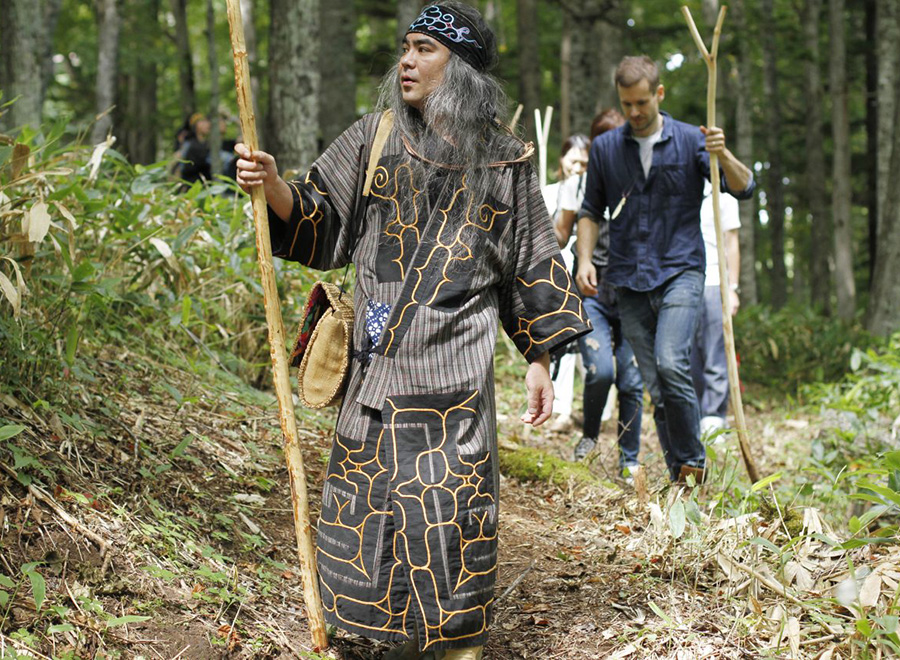 A final day on Lake Akan and then it is back to Kushiro airport to fly on to your next destination. The beauty of this area will stay with you though, and you'll want to return in different seasons to see the remarkable changes in the stunning scenery.
Check here for more information on this tour.