Authentic Sado : Cuisine and Culture
From traditional dishes, sweeping scenery, festivals and dances – there is more than enough to discover from the snowy heart of northern Japan to the shores of Sado Island, a place where deities can still be seen dancing across the sea…
Rolling Hills and Blue Seas: Niigata and Sado Island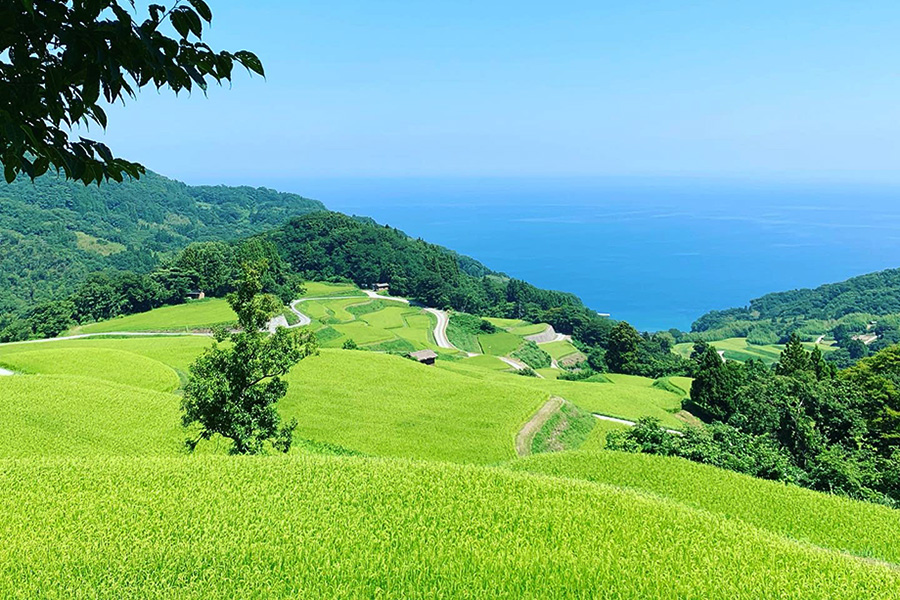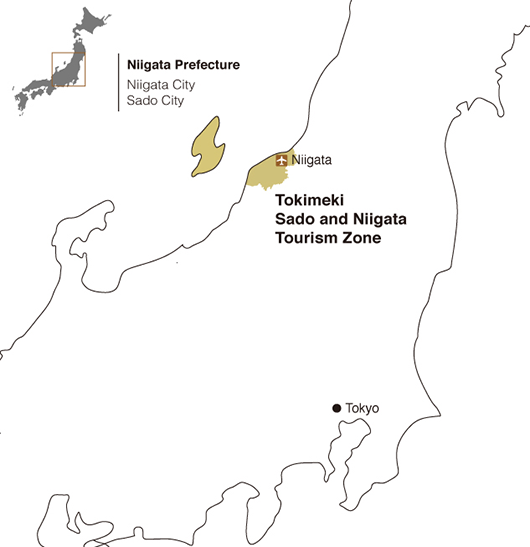 Snow Country: The Heart of Northern Japan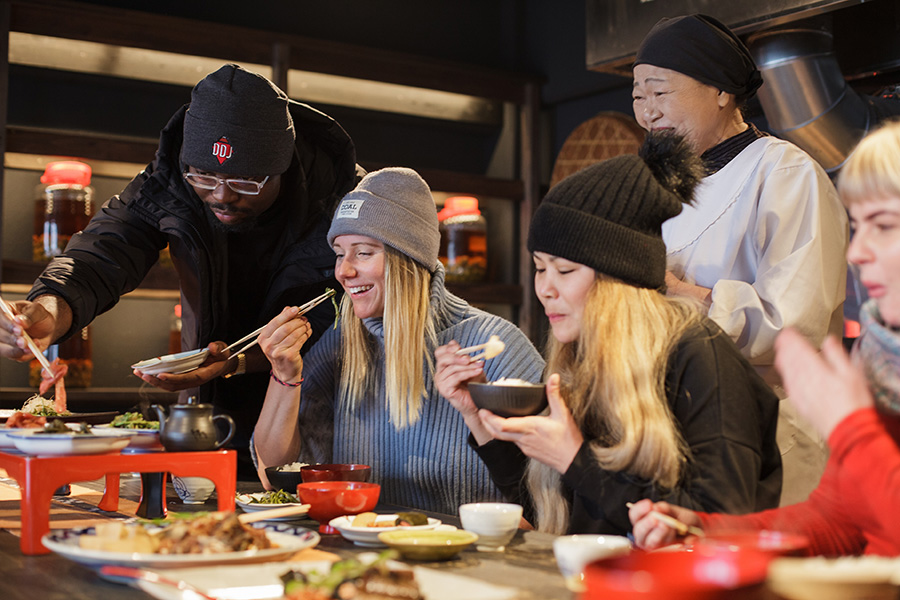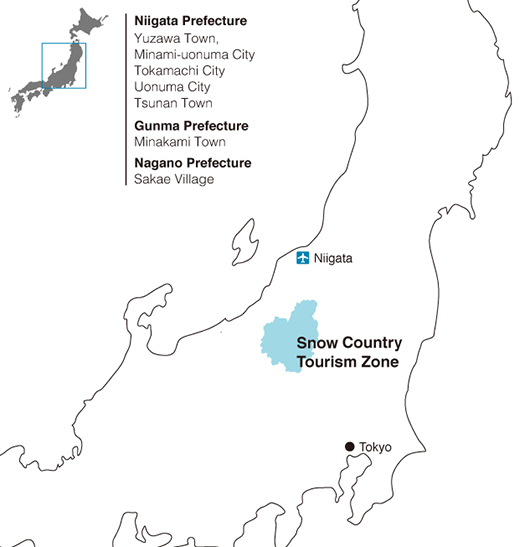 Itinerary
Day 1
| | |
| --- | --- |
| Sado Island | Tokyo Station <JR> Niigata Station > <Bus> > Niigata Port <Ferry>  Ryotsu Port > <Taxi> > Chozaburo Sushi (a popular Sushi spot on Sado) > Seisuiji Temple > Daizen Shrine (visit the oldest existing Noh stage in Sado) > Overnight on the island Accommodation: Ryotsu Yamaki Hotel, Hotel Shiiya, or Yoshidaya (depending on availability and client preference) |
Day 2
| | |
| --- | --- |
| Sado Island | [Option] Cycling along Niigata Prefecture's largest lake "Lake Kamo," Hotel > <Taxi> > Iwakubi Community Center ... Bamboo bowl making, and local lunch of rice prepared using traditional style cooking pots, tour of the terraced rice fields > <taxi> > 2nd night on the island * You can tour the "Onidaiko"(traditional festival performance) show if you wish (additional charge). |
Day 3
| | |
| --- | --- |
| Niigata | Accommodation > "Kotoura Cave" at the southernmost tip of Sado Island > Townscape of Shukunegi (walking with a local guide through the historical district) > Lunch utilizing local ingredients in an traditional style house > > Myosenji Temple (the only five-storied pagoda in Niigata Prefecture)  <Taxi> > Ryotsu Port ~ <Ferry> ~ Niigata Port > <Bus> > Niigata City (Night) [Night Content] Japanese Sake Tasting Lecture or Japanese Courtesan Parade???  < Taxi> > Pub Hopping Tour > Arriving at the accommodation |
Day 4
Muikamachi Onsen
Hotel > Niigata Station <JR Echigo Yuzawa Station > Doma Cooking Experience (Lunch made with local "grannies") > Hon Shiozawa Textile Factory Tour (Traditional techniques still in use)>Makino Dori (A townscape that reflects the life and culture of the snowy country in modern life. Aoki Sake Brewery tour, etc.) > Rokukaichi Onsen (night)
dinner. We offer a Japanese course that brings out the traditional taste of Uonuma, which has been cultivated with the wisdom of the region. You can also enjoy live performances of local instruments and folk songs.
Day 5
| | |
| --- | --- |
| Matsunoyama Onsen | [Option] E-BIKE rental is also available so that you can enjoy the snow country Uonuma until leaving the hotel, Hotel > Uonuma no Sato (Hakkaisan Yukimuro's Snow Nakakura Snow Sake can be aged) > Ariyama Museum of Contemporary Art Kinale >The start of the "Earth Art Festival", A local guide will guide you through the artwork. > Matsunoyama Onsen (night) |
Day 6
| | |
| --- | --- |
| Tokamachi | Hotel > <Shuttle car> > Forest Hiking "Satoyama Megumi guide"and introduction on the ecology of the area and the lifestyles of locals in the past. > <Taxi> > Soba restaurant > Kiyotsu Gorge Tunnel > <Taxi> > Echigo Yuzawa Station <JR> Tokyo Station |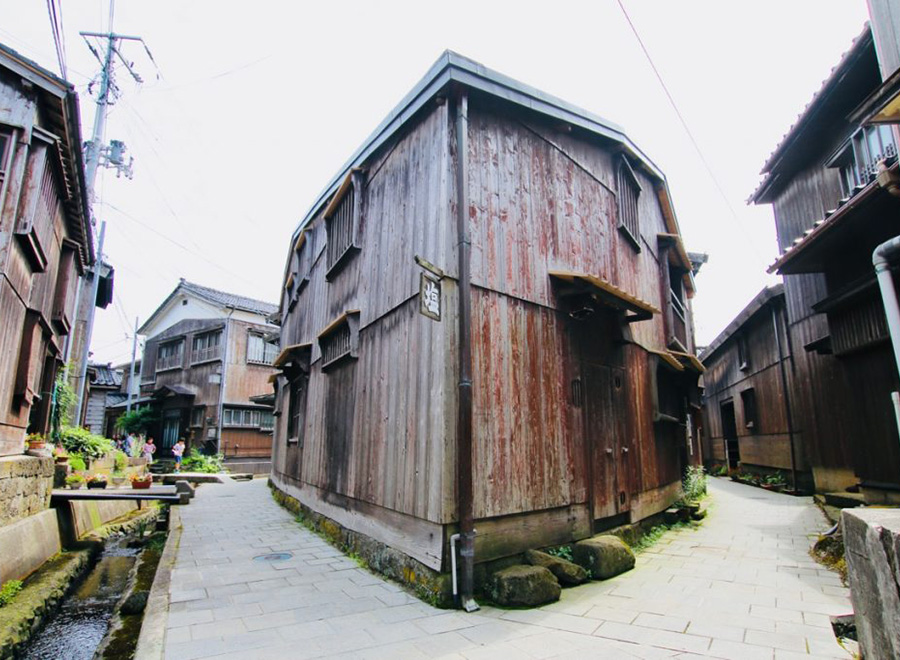 Shukunegi
A traditional ship builder community that existed from the Edo Period to the Meiji Restoration. In addition to showing off traditional northern style architecture, Shukunegi represents the strong maritime traditions/connections of the area.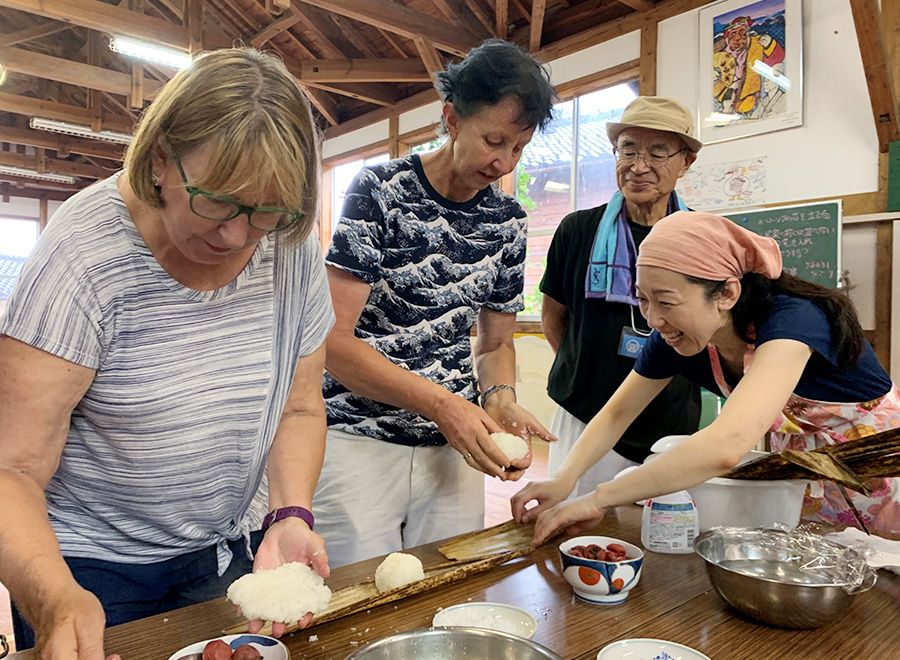 Simple and Delicious – The Traditional Cuisine of Sado Island
Iwakubi is well known for its unique terraced rice fields. The local farmers carefully place each single rice plant into the earth by hand. Also, people here still make their rice bowls out of bamboo and prepare their meals in traditional style pots. In a communal setting, this lunch will give you an impression of the local culture and cuisine.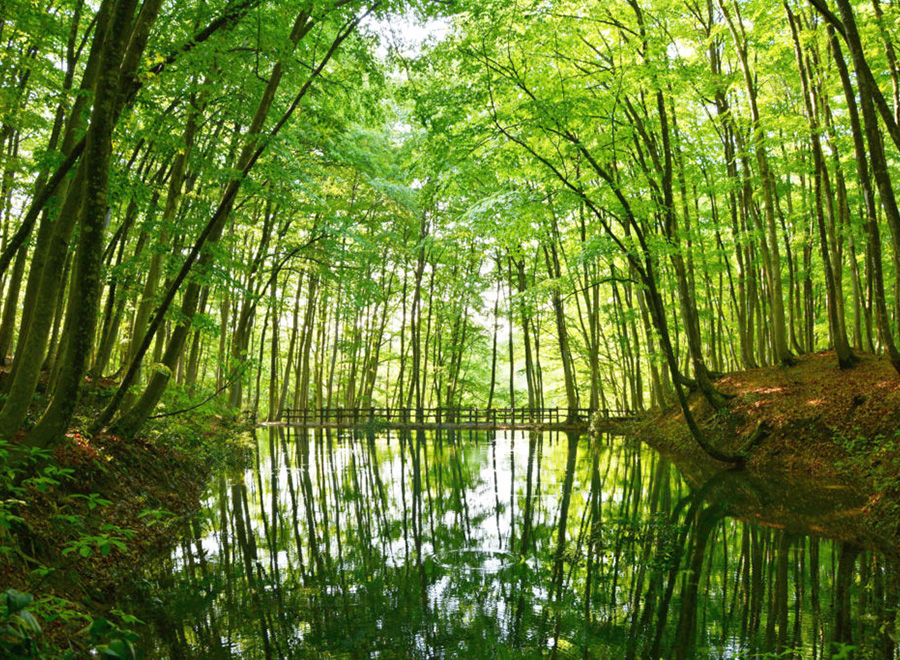 "Beauty Forest" Tour
The area is covered densely with 100-year-old beech trees and is called "Beauty Forest" due to its enchanting atmosphere. In the 1920`s, all trees were cut down to make charcoal, leaving the mountain bare. The following year, however, new beech trees began to sprout and, thanks to conservation efforts, it once again has become a place of exceptional beauty.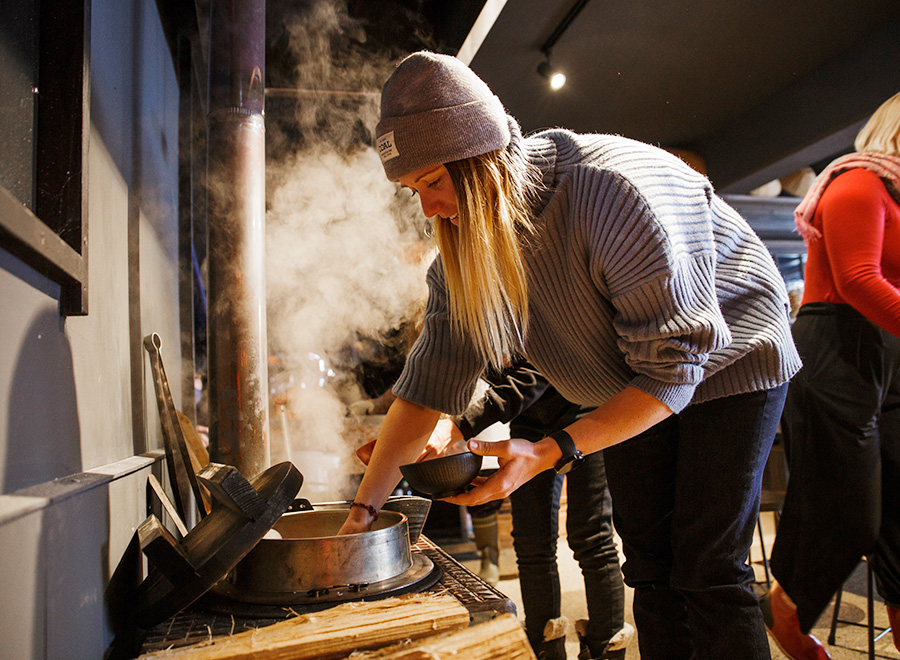 The Cuisine of the Snow Country
The region called "Snow Country" has a rich cuisine. In this experience you will have the chance to cook alongside one of the local "moms" Under her watchful eye you will use fresh local ingredients to create simple, authentic, and flavorful dishes.
Tour Operator
| | |
| --- | --- |
| Trade name | Anabuki Travel Inc. |
| Address | 8F, Anabuki Central Building, 2-8, Togiya-machi, Takamatsu-shi, Kagawa, 760-0026, Japan |
| Telephone | (+81)80 2853 7715 (English Inquiries) |
| Email | inbound@anabukitravel.jp |