The lesser-known side of Kyoto is a place of quaint fishing towns, quiet beaches, and gently flowing waters. A perfect get-a-away from the bustle of city life and an ideal location to discover what small town Japan has to offer.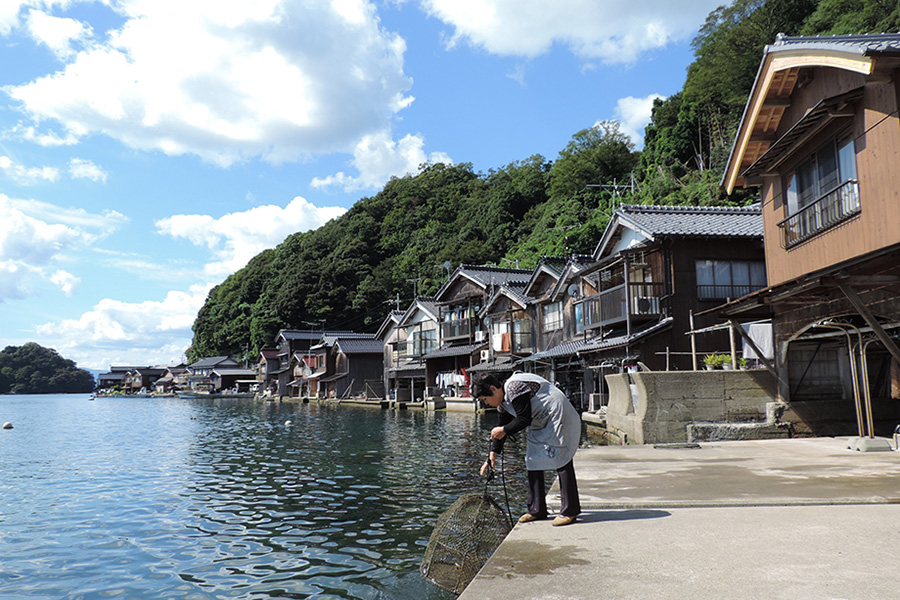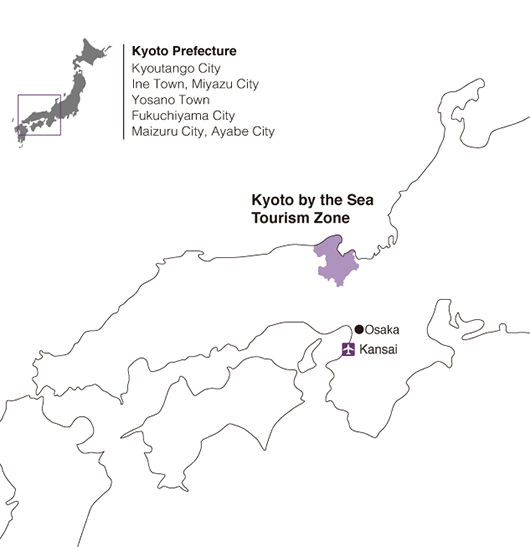 Itinerary
Day 1
| | |
| --- | --- |
| Kyoto | Kyoto Station <Bus> Rengeoin Sanjusangendo <Taxi> Kyoyubadokoro Shizuya Nishijin Store (Kyoto Yuba made with domestic soybeans manufactured at the Miyama Main Store in Kyoto. Enjoy the ambience of this building that enjoys a history of over 140 years.) Craft your own muffler at the textile town "NISHIJIN"> tetsugakunomichi Ginkakuji Temple >Eikando> Nanzenji Temple> Kojikaku Michelin Guide Mitsui Garden Hotel Kyoto Shinmachi Bettei |
Day 2
| | |
| --- | --- |
| Yosanogun | Kyoto Station JR Amanohashidate Station > Yoshinoya White Jewels Ground Squid Cuisine [Lunch] > Chirimen Kaido (Important Traditional Buildings Preservation District) Former Bito Family Residence ... Tango Chirimen factory "Tokizo" [Tango Chirimen Expereince] ① Braid experience (Making Misanga) or ② Hand-woven coaster making experience >Private inn Funaya "Kagiya" (night) |
Day 3
| | |
| --- | --- |
| Yosanogun | Inn > Ine Bay Tour Boat>"The sake brewery closest to the sea in Japan" Mukai Sake Brewery> Ine Cafe, Tea time at CAFE & BB guri > Guidedtour around Ine Town and Funaya cityscape > Lunch at Sushi Kappo where you can enjoy the seafood fried on the spot in a store overlooking Ine Bay > Petit fishing experience in Ine Bay (The fish caught are to be prepared for dinner)> Funaya "Kagiya" (night) |
Day 4
| | |
| --- | --- |
| Yosanogun Miyazu | Ine Bay sunrise Sightseeing > Chionin-monjuso Kanshichi Chaya-Kaisen Bridge-Amanohashidate Shrine- (Cable Car) -Kasamatsu Park- (Lift) (Moterbot) -Amanohashidate Station <Tango Kuromatsu-go> Beautiful sea, calm mountains Enjoy a meal prepared with plenty of local ingredients> nishimaiduru station> JR Kyoto Station |
Traditional Crafts, Tango Chirimen
Using silk and traditional methods Tango Chirimen Production Center you are able to create your own woven souvenir.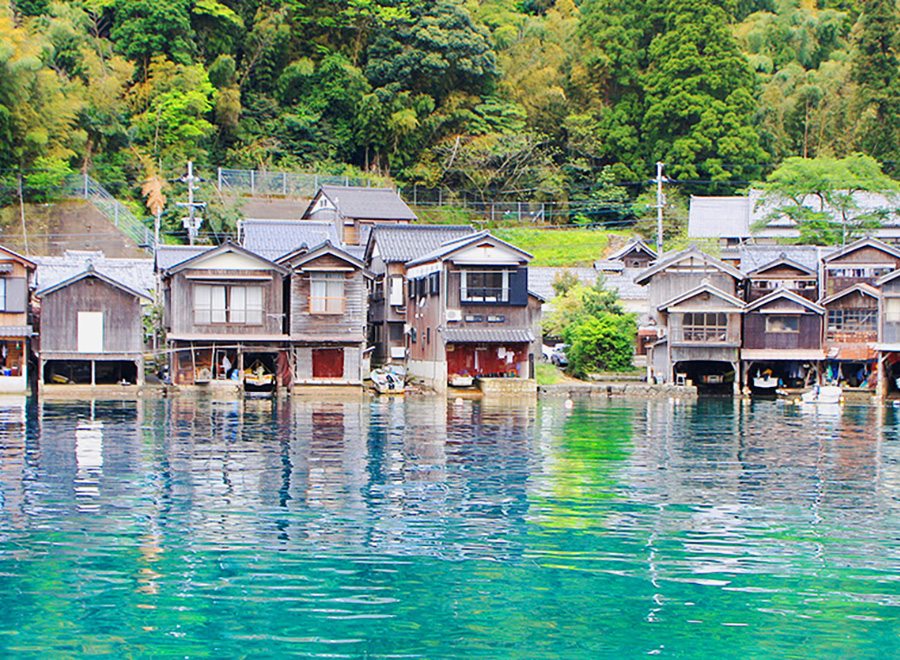 Ine Town, Closest Village to the Sea in Japan
A daring village that embraces its reputation as a maritime village just meters away from the glassy blue waters of the sea. Here are numerous traditional style homes, lodgings, cafes, and reminders of the fishing history that runs deep in this town.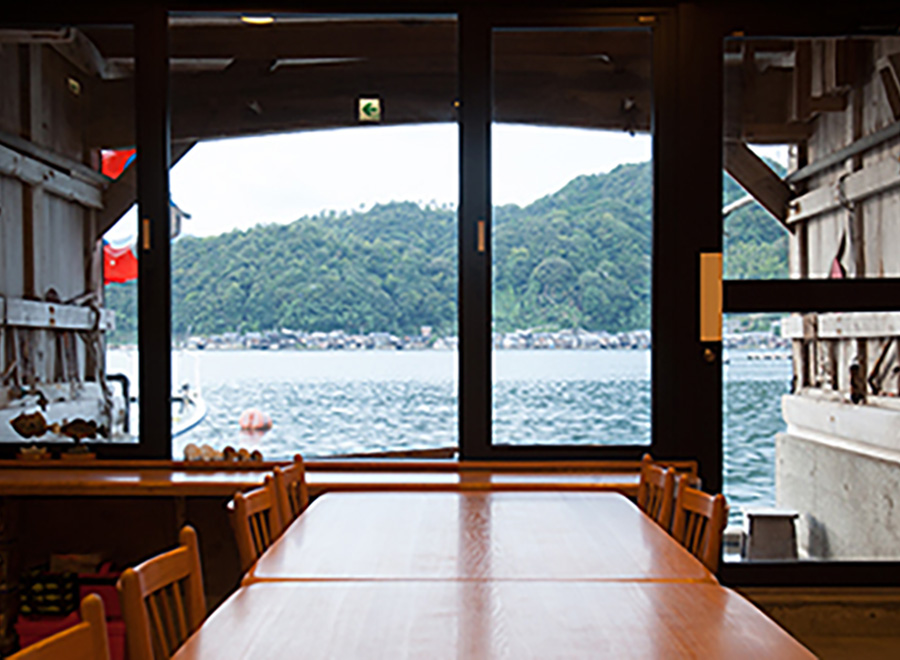 Funaya Inn,"Kagiya"
As welcoming as the home of a relative, this lodging is like stepping back into a simpler, slower time surrounded by coastal scenery that is as lovely as this location is inviting.
Tour Operator
| | |
| --- | --- |
| Trade name | Anabuki Travel Inc. |
| Address | 8F, Anabuki Central Building, 2-8, Togiya-machi, Takamatsu-shi, Kagawa, 760-0026, Japan |
| Telephone | (+81)80 2853 7715 (English Inquiries) |
| Email | inbound@anabukitravel.jp |