A Land of Nature, Art, Beauty, and Culture
A land not quite like anywhere else in Japan. From islands filled with modern art that challenges our conceptions, quirky Showa Era streets of cities caught in the past, ancient temple halls on secluded mountain peaks, all the way to the far reaches of the Japanese countryside hidden in the still wild Iya Valley, there are too many things to uncover on the island of Shikoku to count. The only way see, taste, and discover it all is to visit this wonderful island that so many choose to call home.
Caught in Time: Kagawa and the Art Islands of the Seto Inland Sea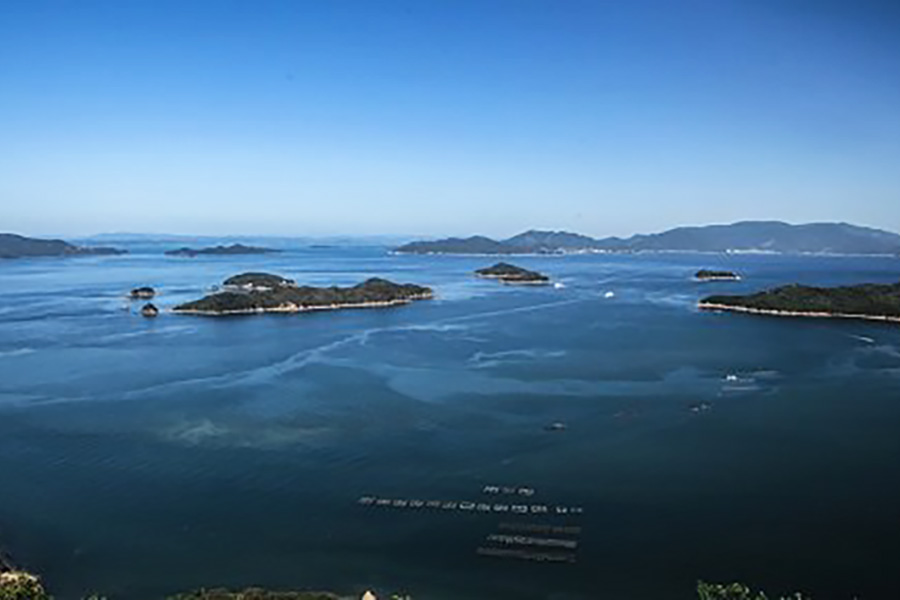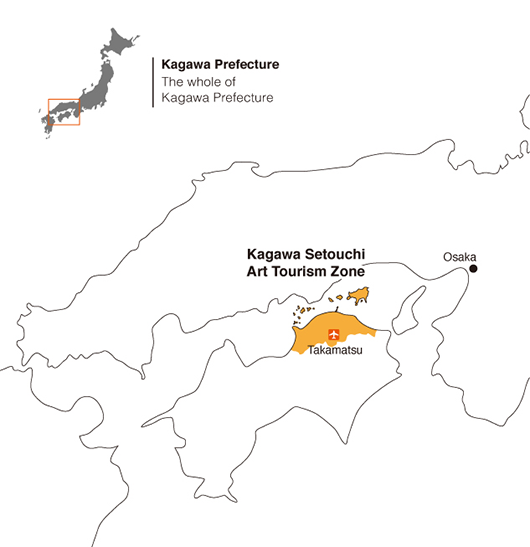 Iya Valley, Ancient Sites, and Thriving Culture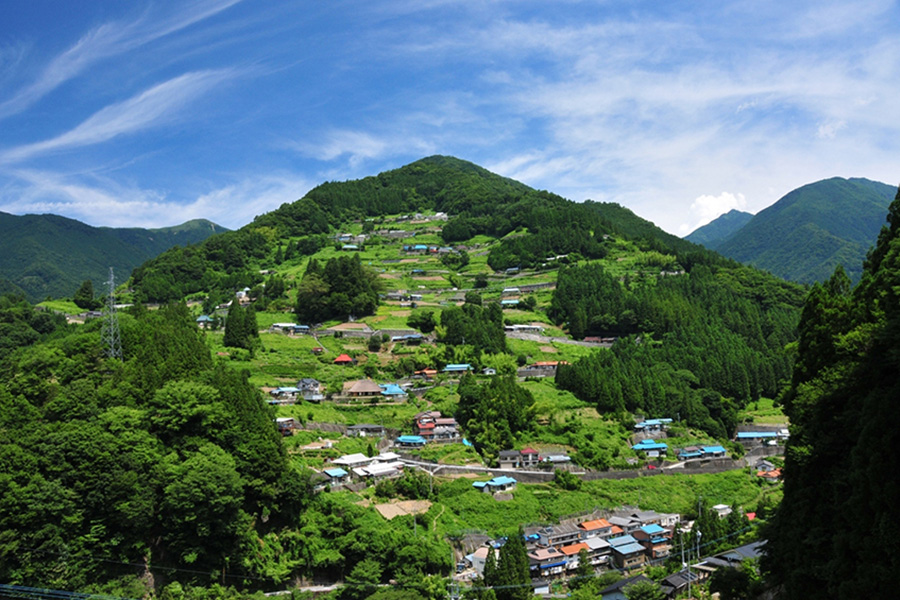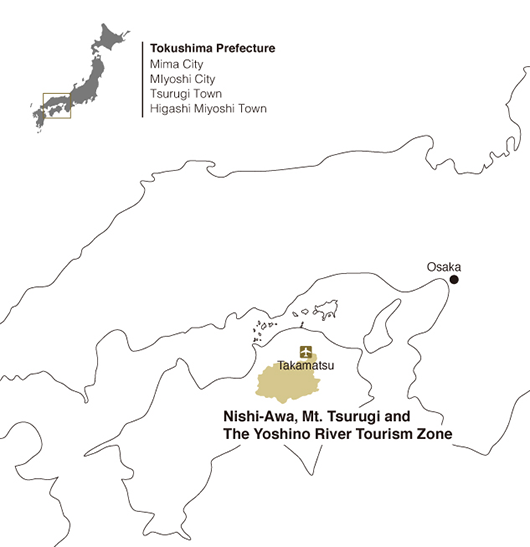 Itinerary
Day 1
Marugame Naoshima
Okayama Station JR Marugame Station>Marugame Castle (a symbol of Marugame, which boasts some 400 years of history)>Marugame Station Takamatsu Port <Ferry> Naoshima / Miyanoura Port> Naoshima Benesse House (night)
 
A facility that integrates a museum and a hotel with the concept of "coexistence of nature, architecture, and art"
Day 2
| | |
| --- | --- |
| Naoshima Teshima | Hotel Chichu Art Museum (Most of the building is buried underground so as not to spoil the beautiful scenery. Although it is underground, natural light shines down and the expression of the work and space changes every moment throughout the day.)Art House Project (Projects that develop in the living area into works of art)> Naoshima / Teshima Port >Charter Ship Teshima (Night) |
Day 3
| | |
| --- | --- |
| Teshima, Iya | Hotel * Rental cycle Use a bicycle with electric assist to visit the "Teshima Art Museum" >Teshima Port Chatter Ship Takamatsu Port>Takamatsu Station JR> Oboke Station <Shuttle Bus> Ooboke Iya Onsenkyo Iya Onsen Hotel (night) |
Day 4
| | |
| --- | --- |
| Iya | Experience making soba noodles in the unexplored region of Okuiya, a mountain village in the sky> Ochiai Village Observatory > Kakashi no Sato > " Double Vine Bridges" at the bottom of a deep valley at a height of about 1000 meters. Experience staying at an old folk house in Ochiai Village or Iya Onsen. A luxurious stay for private use at "Togenkyo Iya no Yamazato" |
Day 5
| | |
| --- | --- |
| Iya | Hotel> "Pottering" (Brompton Bicycle Hinoji Valley / Kazura Bridge at Iya)> Boke Mart > Shikoku Mannaka Train (A train trip where you can enjoy the cuisine of local ingredients as the valley passes lazily by)>Takamatsu Station>Okayama Station |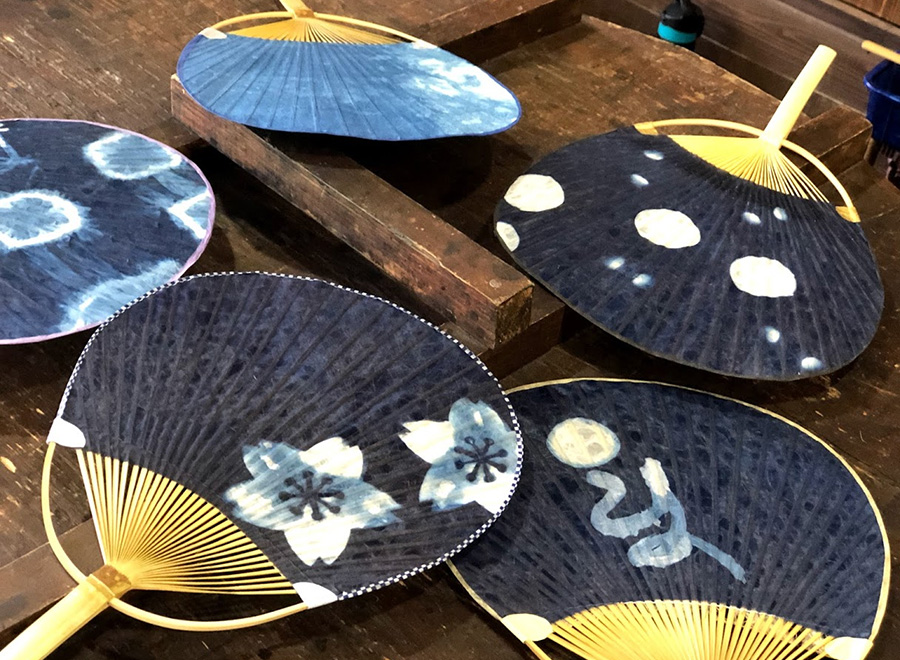 Uchiwa Fan Making and Indigo Dyeing
Marugame City is the epicenter of the "uchiwa" fan culture in Japan. Local shop Tonbiii allows visitors to make and design their own custom fan as well as dye it using traditional methods.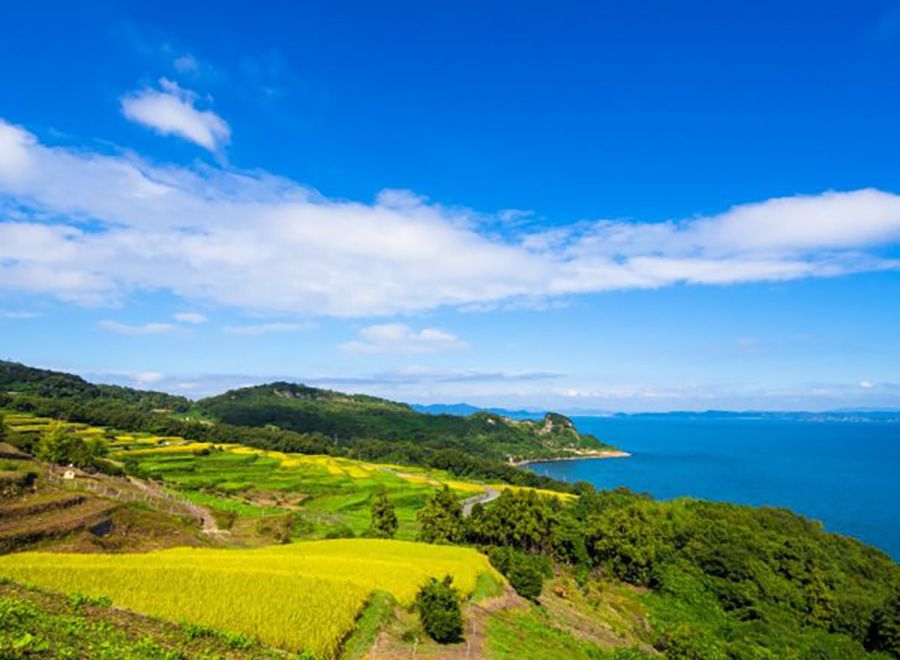 Art Islands of the Seto Inland Sea
Challenge your perceptions of what is and can be. Visiting these islands is a firsthand experience of the transformative power that art can (and should possess). A fantastic way to spend your time amide the azure waters of the area.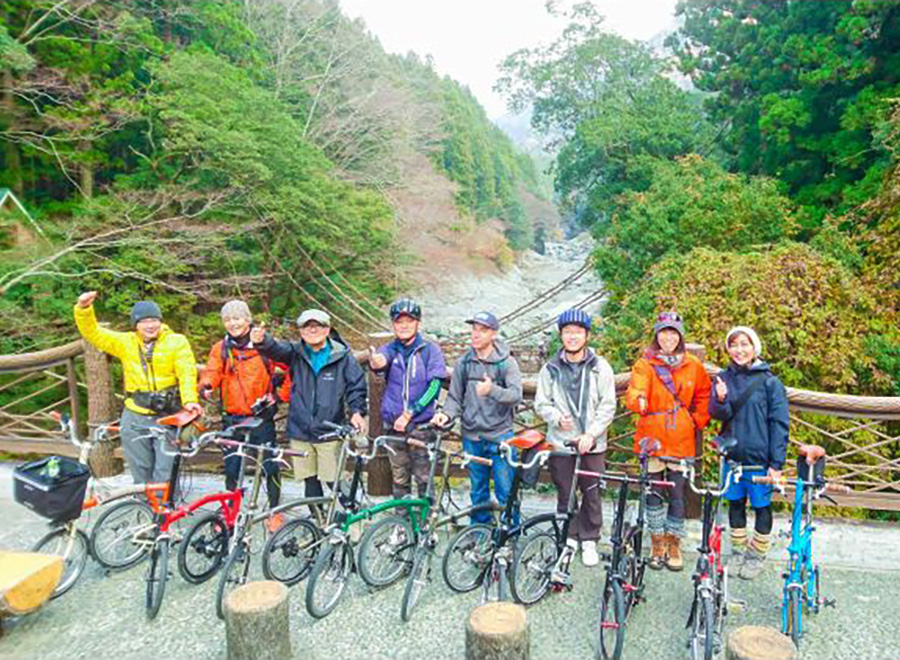 Brompton Pottering Course
Brompton "pottering" bikes are lightweight, portable, and easy to ride. They offer a convenient way to cycle through charming city streets and surrounding trails.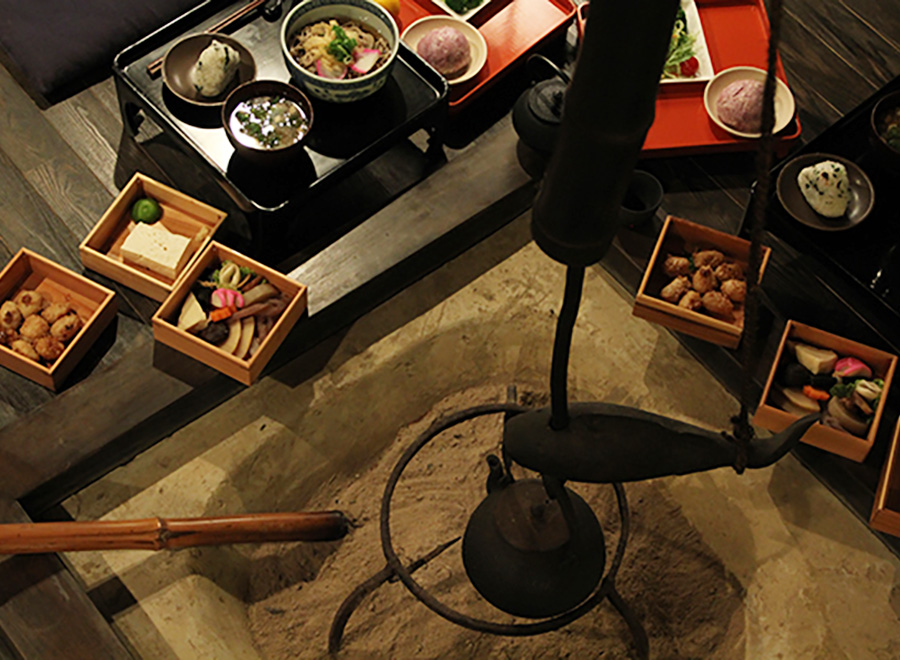 Ochiai Village Lodging
Located in the peaks of the Iya Valley, these traditional style homes were once inhabited by local samurai. Now these buildings have been updated with modern convenience while taking great efforts to meticulously preserve their traditional aesthetic.
Tour Operator
| | |
| --- | --- |
| Trade name | Anabuki Travel Inc. |
| Address | 8F, Anabuki Central Building, 2-8, Togiya-machi, Takamatsu-shi, Kagawa, 760-0026, Japan |
| Telephone | (+81)80 2853 7715 (English Inquiries) |
| Email | inbound@anabukitravel.jp |