Kyushu is a land of verdant scenery, spirited people, and some of the most delicious cuisine to be found in Japan. From towering castles, multi-cultural districts seemingly preserved in time, and the sweeping valleys in the heart of Kyushu, there is always something to do.
Toyonokuni, A Historical and Cultural Romance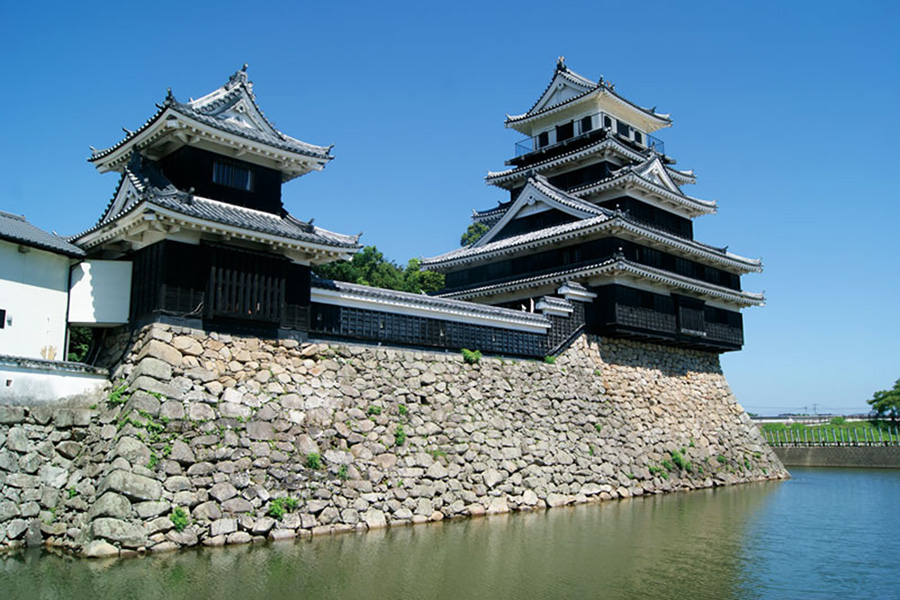 Sasebo, A Land of Contrasts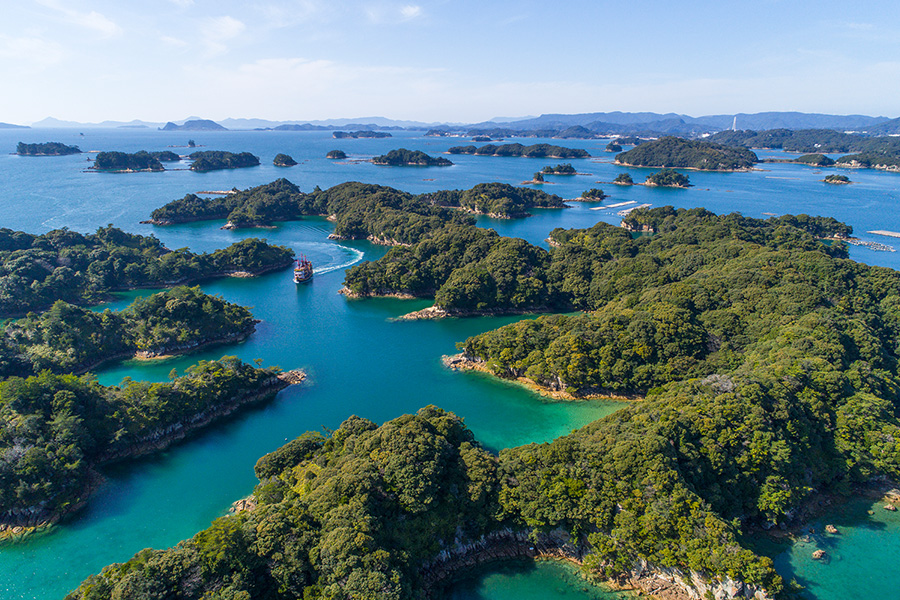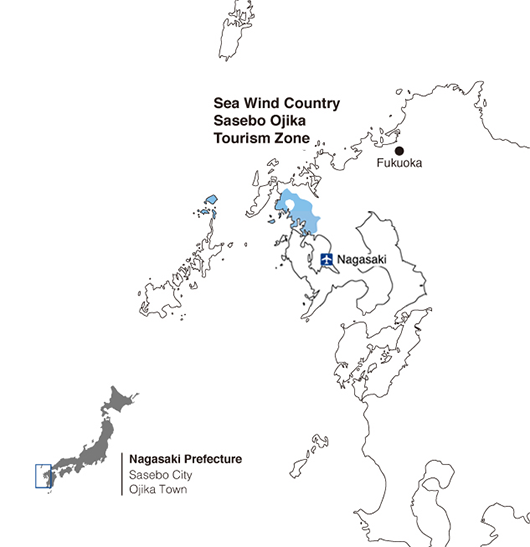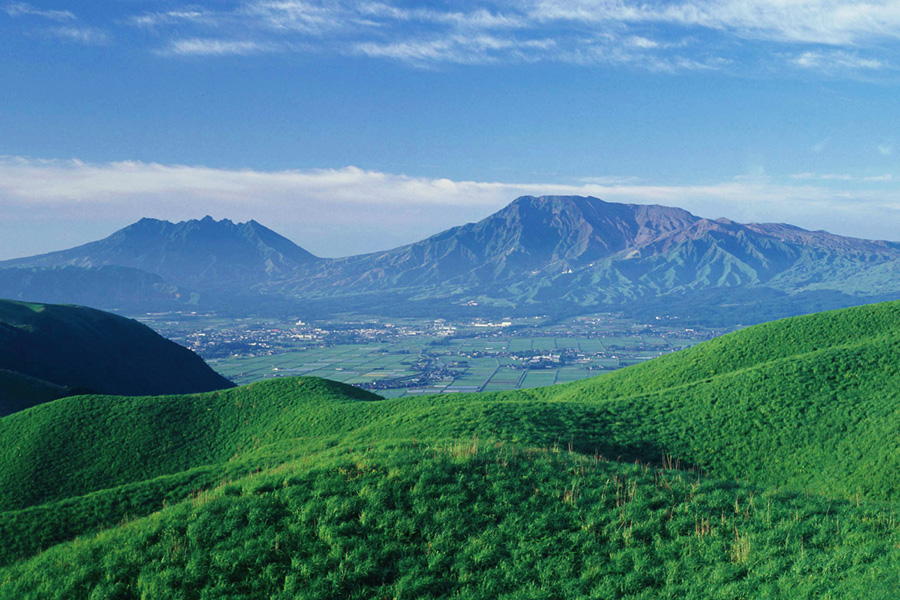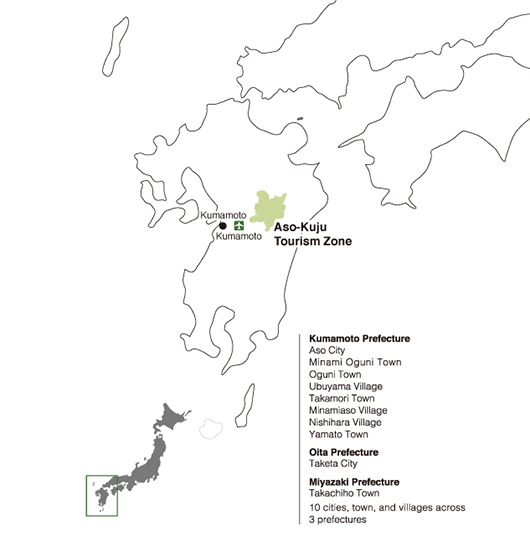 Itinerary
Day 1
| | |
| --- | --- |
| Takachiho | Airport → <Plane> → Aso Kumamoto Airport > <Rent-a-car> > Takachiho Gorge / Takachiho Gorge Sightseeing Boat, spectacular scenery of unique rock formation amid the water >> Amanoiwato Shrine >> Takachiho Town Hotel (lodging)>Evening Walking> Watching night Kagura at Takachiho Shrine (Takachiho is designated as an important intangible folk cultural property of the country) |
Day 2
| | |
| --- | --- |
| Aso | Sea of ​​clouds tour of Takachiho and Kunimigaoka * Autumn only* (A view at a height of 513m, this scenery is alluded to in Japanese mythology and gives you a stunning look at the sea of ​​clouds that washes over the Takachiho basin and its rice terraces)>> Hotel >> Kamishikimi Kumanoimasu Shrine (100 lanterns at the entrance of this shrine create a mysterious atmosphere akin to stepping into a different world) >> Grassland horse trekking >> Aso Uchinomaki Onsen (night) |
Day 3
| | |
| --- | --- |
| Aso Beppu | Hotel > Daikanbo > Visit to Shibasaburo Kitasato Memorial Hall >> Takegawara Kaiwai Back alleys, a visit to many of local hot springs and shops that are often frequented by locals, Beppu is well regarded for having the most onsen water in Japan > Beppu Onsen (night) |
Day 4
| | |
| --- | --- |
| Kunisaki | Hotel JR Kitsuki Station <Bus> Take a walk through the castle town of Kitsuki City, which hasn't changed much since its medieval days <Taxi> Kyushu's oldest wooden building "Fukiji" (night) |
Day 5
| | |
| --- | --- |
| Nakatsu Hakata | Hotel > <Shuttle Car> > Usa Station <JR> Nakatsu Station> Experience indigo dyeing from experienced craftsmen and enjoy a stroll through Nakatsu Castel Town which is home to the oldest stone wall in Kyushu and the red-walled Goganji Temple, it is a 3km course over relatively flat land> Nakatsu Station JR Hakata Station> Hakata (night) |
Day 6
| | |
| --- | --- |
| Ojika | Hotel >Hakata Station JR Sasebo Station> Sasebo Port <High-speed ship> Ojika Port> <Ojika staff will pick you up by car> Kominka (traditional lodging) check-in and free time> Madarajima Sunset Tour> Seafood dinner at kominka restaurant showcasing the richness of the local waters. The restaurant's building is 170 years old. After your dinner, take a walk in its backyard which leads to the sea. |
Day 7
| | |
| --- | --- |
| Ojika | Lodging> Municipal pier <Municipal ship "Hamayu"> Nozaki Island guided tour <Charter ship> Ojika port > Lunch at Sushi Heiroku >Yasa Guesthouse, a renovated traditional style home that highlights the nature of the area. Offers guests, fishing experience as well as a wood-burning bath. Accommodation: Yasa House Dinner content: fish and other local products. |
Day 8
| | |
| --- | --- |
| Sasebo | Lodging<Ojika staff will pick you up by car> Ojika Port <High-speed boat> Sasebo Port> Sasebo Station JR> Fukuoka Airport |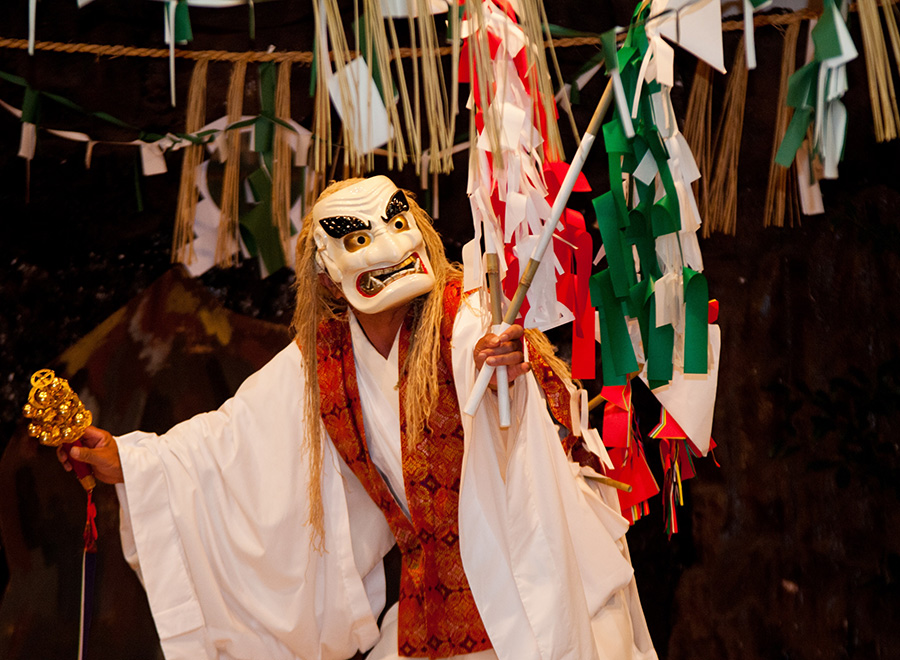 Takachiho Night Kagura
Kagura is a special type of dance done at Shinto Shrines for the gods. The traditional atmosphere of the shrine combined with the evening makes for an almost supernatural experience.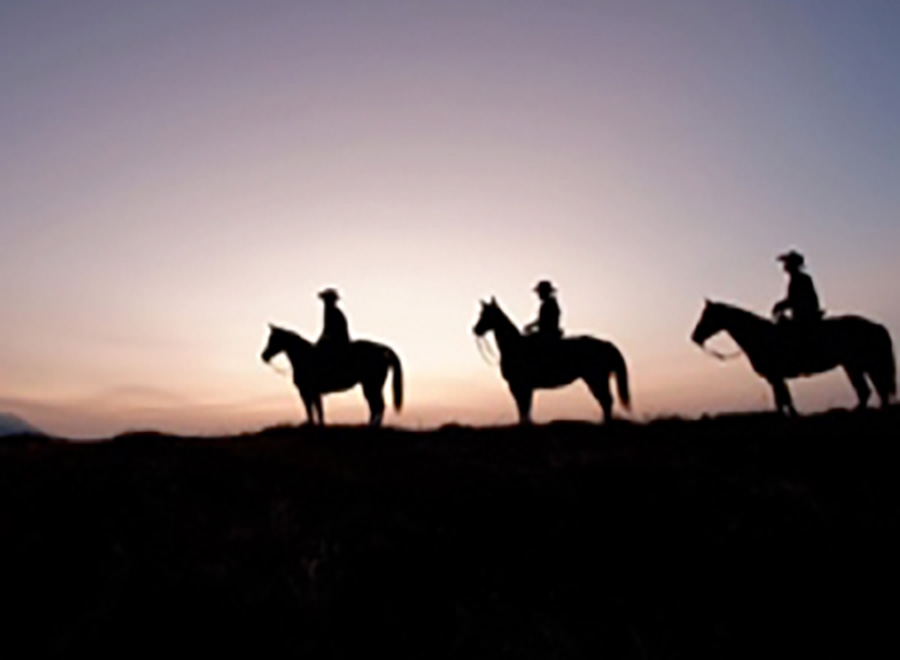 Kyushu Horse Trekking
Aso is home to one of the largest calderas in the world. Here, you can experience this unique scenery via horseback as you wander this fascinating landscape at your leisure.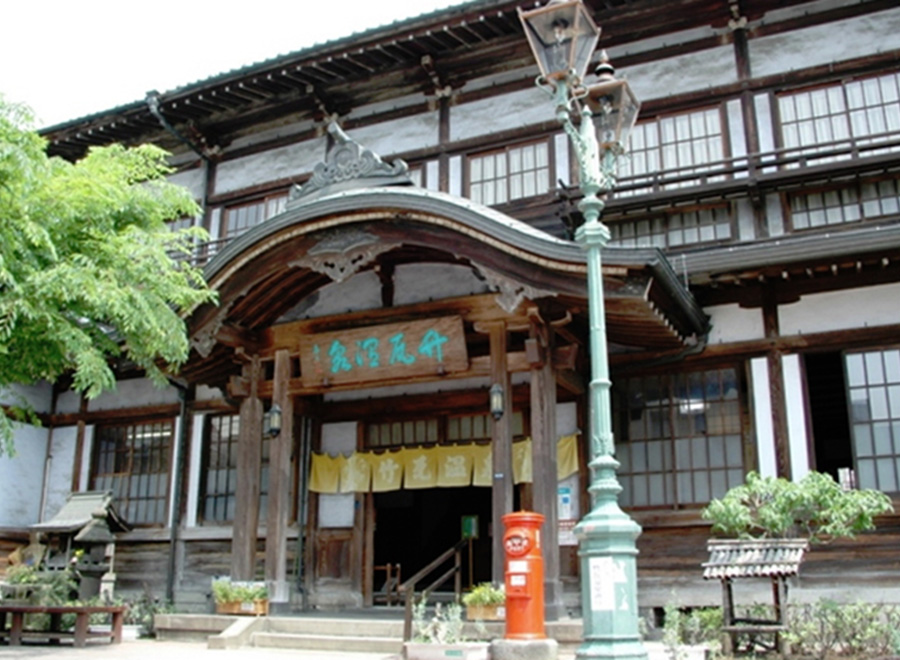 Takegawara Onsen
Famous for its unique rooftiles and its unique sand that is warmed by the spring itself.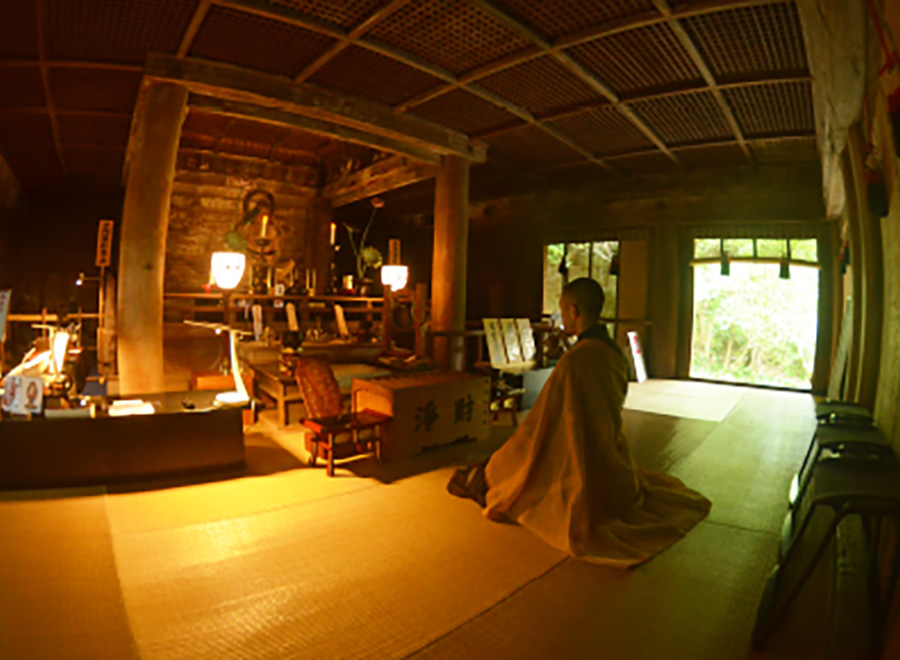 Fukiji Temple
Fukiji Temple is one of the more famous temples on Kyushu. Here, visitors can participate in a wide range of activities alongside the priests working here.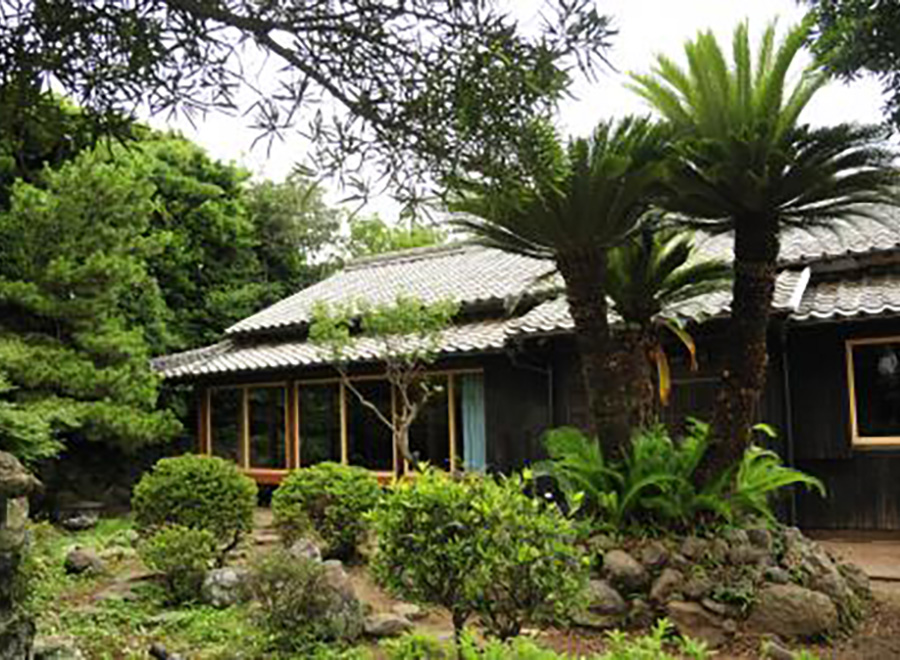 Rent a Traditional Japanese House
Stay in one of the century-old kominka soaking in the nostalgic atmosphere of times gone by while still having all the modern conveniences at your disposal. Slip back in time and discover the traditional charm of Japan.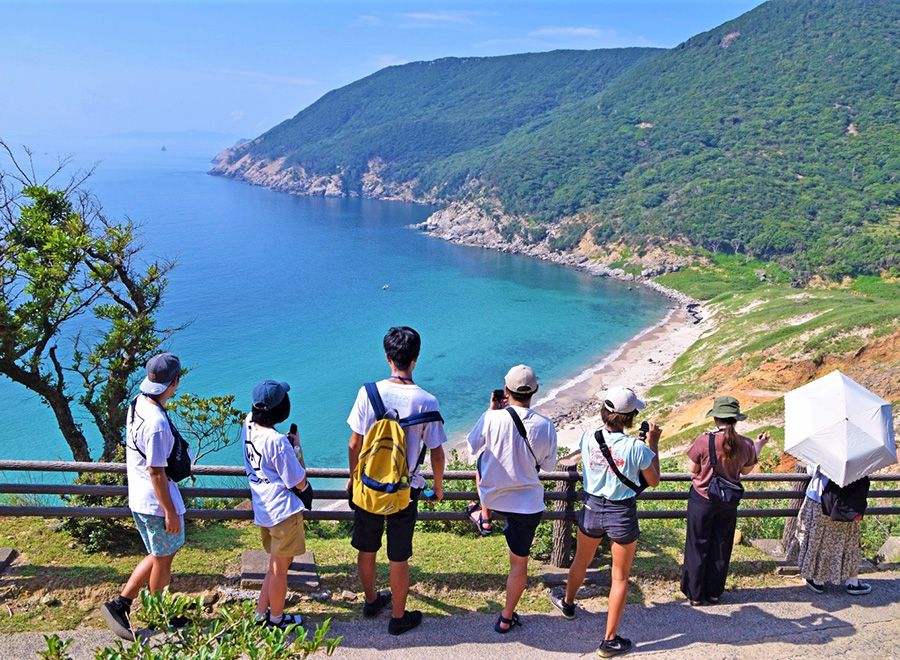 The Mysterious Nozaki Island
Spend some much-needed one-on-one time with Mother Nature. The untamed wilderness and ruins of dwellings of Nozaki Island will give you a feeling of being in a dystopian future.
Tour Operator
| | |
| --- | --- |
| Trade name | Anabuki Travel Inc. |
| Address | 8F, Anabuki Central Building, 2-8, Togiya-machi, Takamatsu-shi, Kagawa, 760-0026, Japan |
| Telephone | (+81)80 2853 7715 (English Inquiries) |
| Email | inbound@anabukitravel.jp |