Connect with Nature on a Journey throughTraditional Mountain Life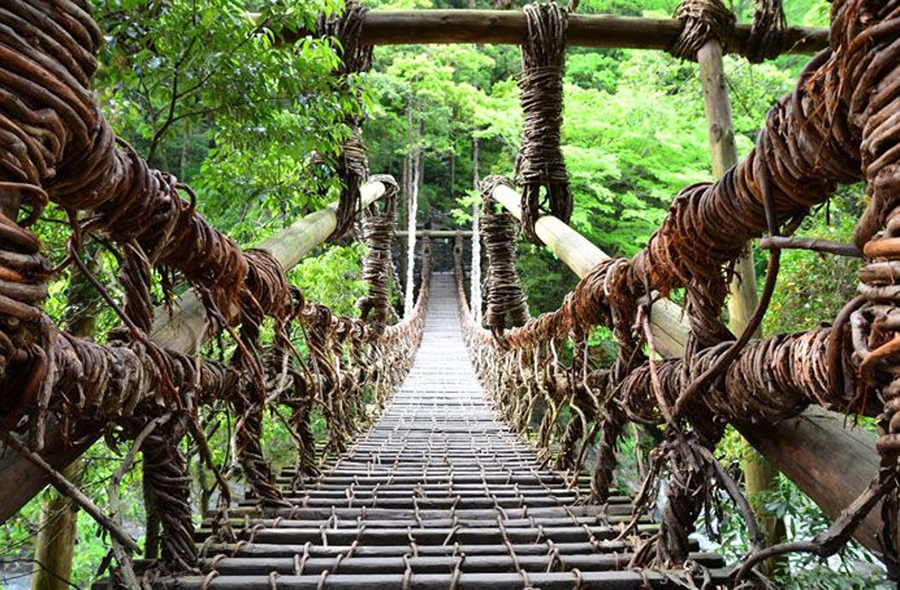 Nestled deep in the center of Shikoku and enclosed by towering mountains, the "Nishi-Awa" region is a still-living testament to Japan's agrarian past and offers a mix of unique experiences found nowhere else. With the mighty Mt. Tsurugi (1955m) dominating the lush landscape, this rugged area is noted for its many bucolic hillside villages that are populated by charming residents who maintain traditional farming methods that have been designated by the UN as a Globally Important Agricultural Heritage System (GIAHS).
Itinerary
Tokushima Cultural Experiences
Arrive Takamatsu or Tokushima Airport - Check-in to Hotel Clement Tokushima City (ensuite room) - Tokushima City walking tour, Shinmachi River Cruise, Awa-Odori Festival Hall, etc. - Dinner at hotel (Japanese or western meal option)
Olds Meets New in Delightful Wakimachi
Depart hotel - Wakimachi walking tour through the historic Udatsu streets - Lunch at Restaurant SAIRAI - Brompton bicycle pottering tour - Oboke-Iya Hot Spring Area Hotel (17:00 Check-in) - Dinner at hotel restaurant
Otherworldly Encounters in the Hidden Iya Valley
Depart hotel - Cross the famed Kazurabashi Vine Bridge and enjoy local village walking - Traditional lunch at Tsuzuki Shoten with folk songs and handmade soba noodles - Strolling through Nagoro Scarecrow Village - Check-in to a thatched roof farmhouse within historic Ochiai Village where dinner is prepared together with a local resident
Wet and Wild Adventures
Depart farmhouse - Forest zip-line or river pack-raft experience - Lunch at Iya Bijin Restaurant - White water rafting through Oboke Gorge with GoGo Adventure - Check-in to Oboke-Iya Hot Spring Area Hotel - Hot spring relaxation – Japanese-style room with private outdoor bath - Dinner at hotel
Downhome Hospitality
Depart hotel - Walking tour through legendary "Yokai" monster area - Local community "Honeycomb" experience with lunch including tea grinding at neighborhood general store where local people gather - Return to Takamatsu or Tokushima Airport for departure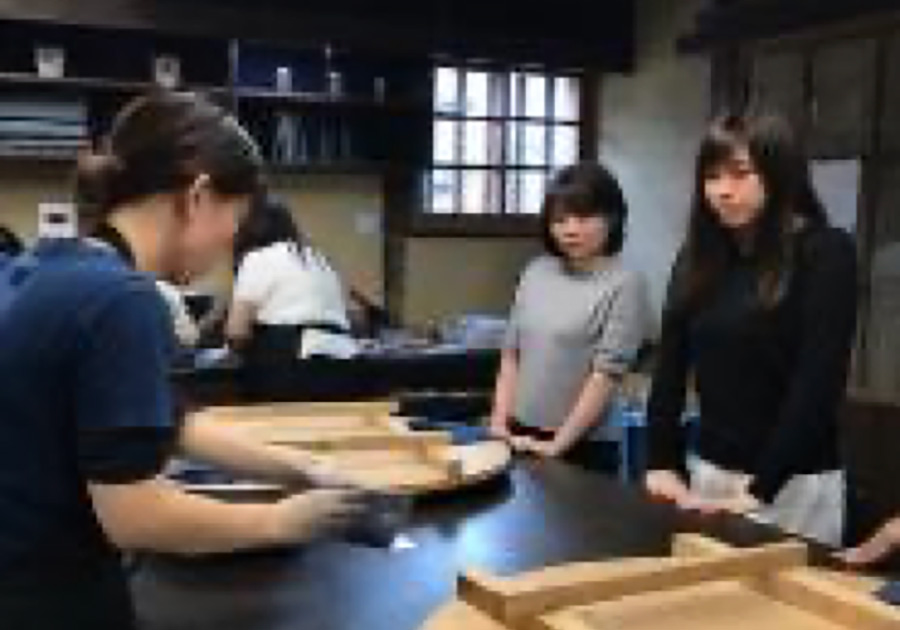 Produce your own One-of-a-Kind Pattern
Learn traditional indigo dying, a time-honored craft for which Tokushima is famous.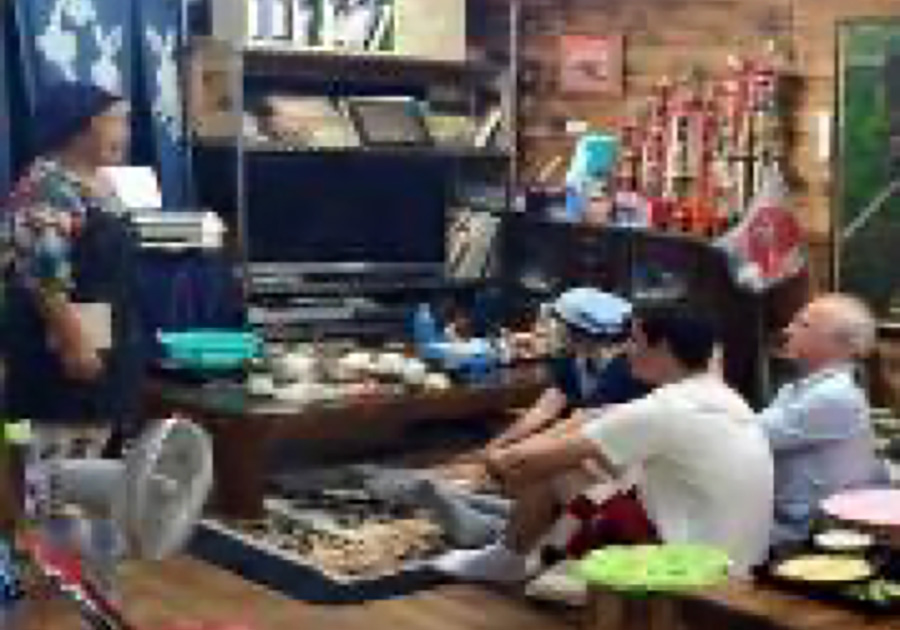 The Hospitality of Nishi-AwaVisitors can enjoy staying at traditional farmhouses and be serenaded during meals with local folk songs.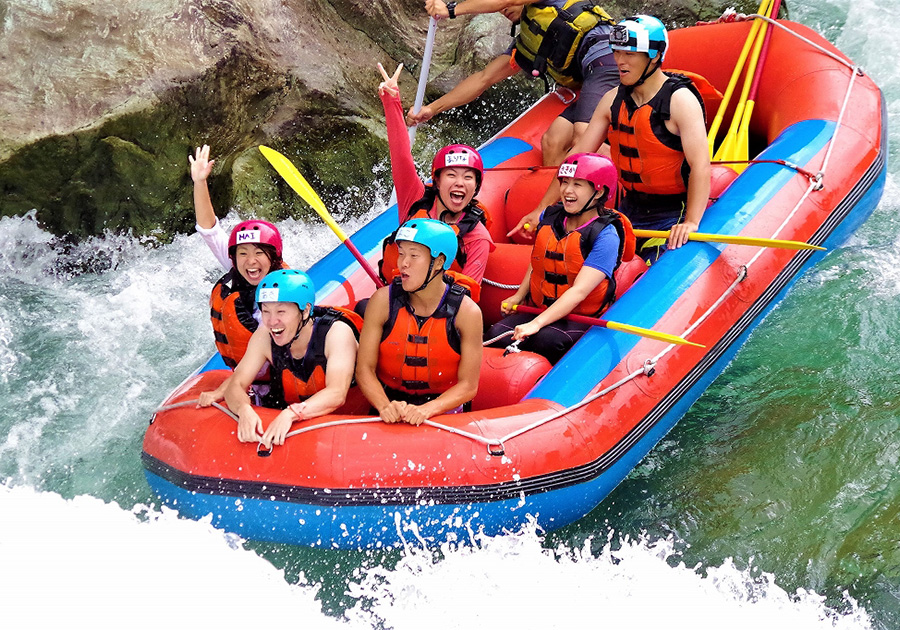 【The Magnificent Yoshino River】
Experience the thrills of rafting through the roaring rapids of the river that has Japan's highest flow rate.